What's happening this Sunday?
---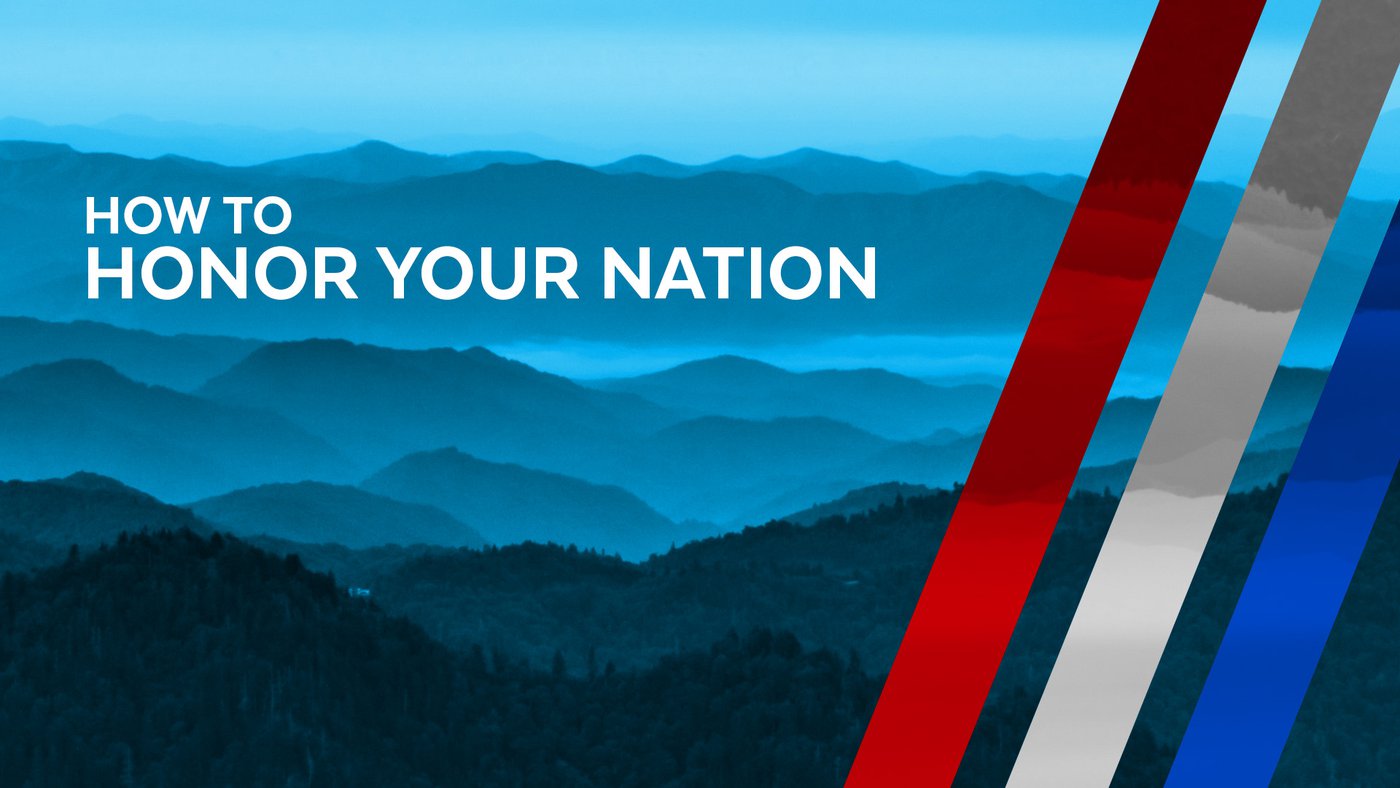 ---
How To Honor Your Nation
SEAN TERRY - May 26, 2019
Philippians 3:20
But our citizenship is in heaven. And we eagerly await a Savior from there, the Lord Jesus Christ.
Matthew 20:28
Just as the Son of Man did not come to be served, but to serve, and to give his life as a ransom for many.
John 13:4-7
So he got up from the meal, took off his outer clothing, and wrapped a towel around his waist. After that, he poured water into a basin and began to wash his disciples' feet, drying them with the towel that was wrapped around him.
He came to Simon Peter, who said to him, "Lord, are you going to wash my feet?"
Jesus replied, "You do not realize now what I am doing, but later you will understand."
2 Chronicles 7:14
If my people, who are called by my name, will humble themselves and pray and seek my face and turn from their wicked ways, then I will hear from heaven, and I will forgive their sin and will heal their land.
1 Timothy 2:1-2
I urge, then, first of all, that petitions, prayers, intercession and thanksgiving be made for all people— for kings and all those in authority, that we may live peaceful and quiet lives in all godliness and holiness.
1 Peter 2:17
Show proper respect to everyone, love the family of believers, fear God, honor the emperor.
Romans 13:1
Let everyone be subject to the governing authorities, for there is no authority except that which God has established. The authorities that exist have been established by God.
John 19:11a
Jesus answered (to Pilate), "You would have no power over me if it were not given to you from above.
Jeremiah 29:7
Also, seek the peace and prosperity of the city to which I have carried you into exile. Pray to the Lord for it, because if it prospers, you too will prosper.
Proverbs 11:14
For lack of guidance a nation falls,
but victory is won through many advisers.
Proverbs 21:1
In the Lord's hand the king's heart is a stream of water
that he channels toward all who please him.
Galatians 5:22-23
But the fruit of the Spirit is love, joy, peace, forbearance, kindness, goodness, faithfulness, gentleness and self-control. Against such things there is no law.
Daniel 6:20-22
When he came near the den, he called to Daniel in an anguished voice, "Daniel, servant of the living God, has your God, whom you serve continually, been able to rescue you from the lions?"
Daniel answered, "May the king live forever! My God sent his angel, and he shut the mouths of the lions. They have not hurt me, because I was found innocent in his sight. Nor have I ever done any wrong before you, Your Majesty."
Missed a message?