What's happening this Sunday?
---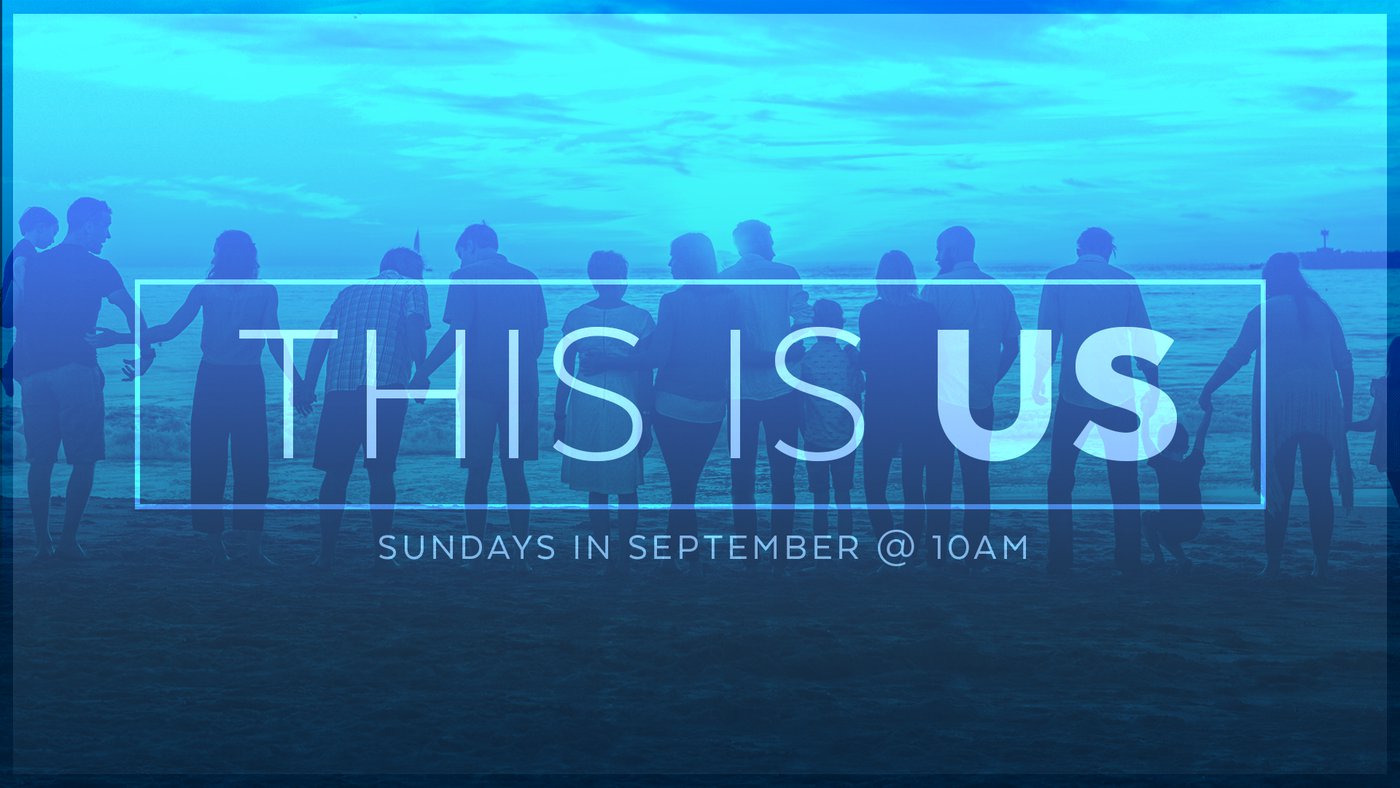 In this series we will review our core values at Community Christian Church that have been established over the past 27 years. These traits, attributes, and qualities represent CCC's highest priorities, deep beliefs, and fundamental driving forces. They are the heart of all we do.
---
This Is Us: Part Three
PASTOR TONY REA - SEPTEMBER 15, 2019
Matthew 9:35-38
Jesus went through all the towns and villages, teaching in their synagogues, proclaiming the good news of the kingdom, and healing every disease and illness.
When He saw the crowds, He had compassion on them because they were harassed and helpless, like sheep without a shepherd. Then He said to His disciples, "The harvest is plentiful, but the workers are few. Ask the Lord of the harvest, therefore, to send out workers into His harvest field."
Matthew 14:14
When Jesus went ashore, He saw a large crowd and felt compassion for them; and He healed their sick.
Mark 1:41
Then Jesus, moved with compassion, stretched out His hand to the leper and touched him. Then Jesus said to him, "I am willing; be cleansed of your leprosy."
Matthew 20:34
Then Jesus had compassion and touched their eyes. Immediately their eyes received sight, and they followed Him.
Luke 7:13-15
When Jesus saw her, He had compassion on her and said to her, "Do not cry." Then Jesus touched the coffin, and those men carrying it stood still. Jesus said, "Young man, I say to you, get up!" and the dead man sat up and began to talk...
Colossians 3:12
Therefore, as God's chosen people, holy and dearly loved, clothe yourselves with compassion, kindness, humility, gentleness, and patience.
I Kings 3:26
The woman whose son was alive was filled with compassion for her son…
I Peter 3:8
Finally, all of you, be like-minded, be sympathetic, love one another, be compassionate and humble.
Matthew 23:12
Whoever exalts himself will be humbled, and whoever humbles himself will be exalted.
Missed a message?