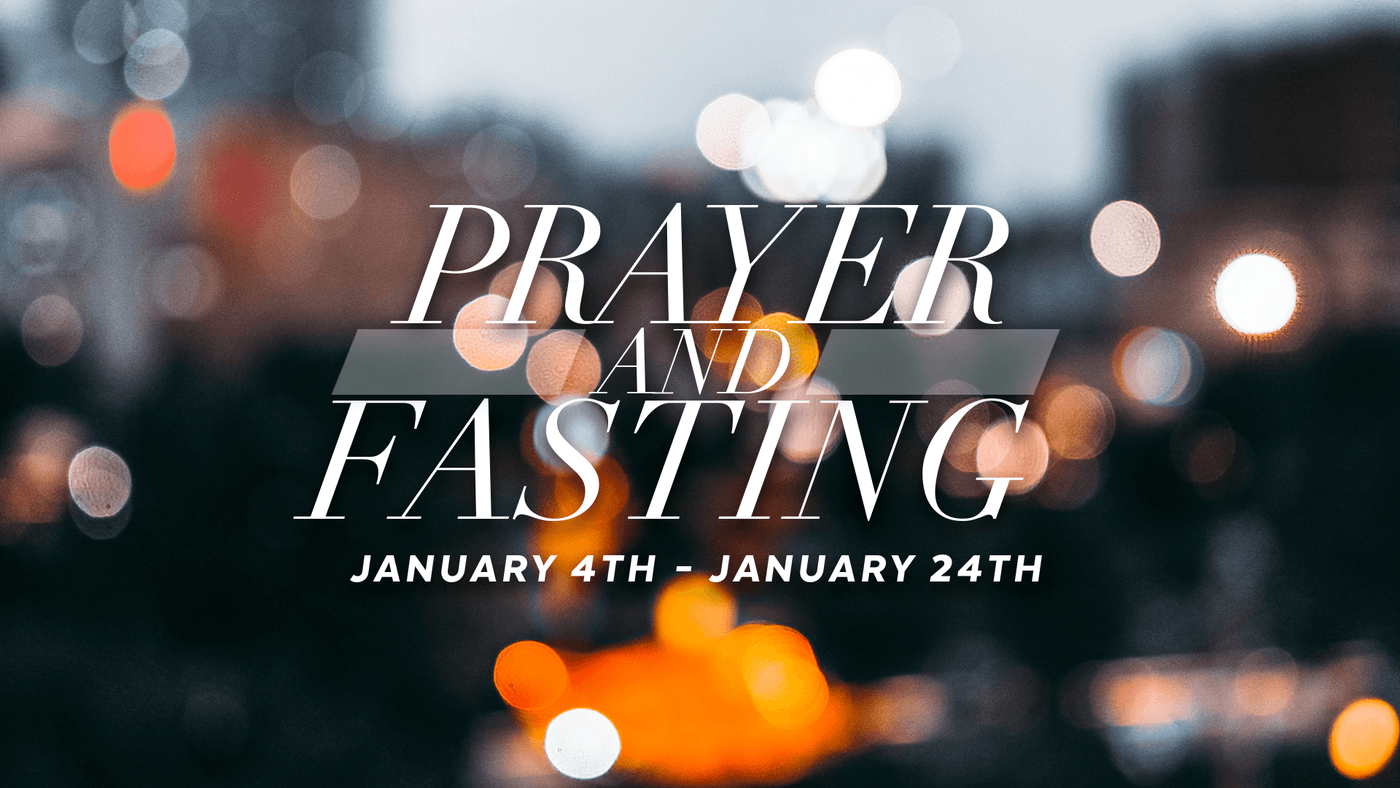 Prayer And Fasting
Monday, January 4 - Sunday, January 24
CCC will be hosting our annual season of prayer and fasting this January. As we anticipate the fresh start of 2021, we are planning a 21-DAY FAST beginning Monday, January 4 through Sunday, January 24. Here at our church we love the Daniel Fast—which is basically no meats, no sweets and no treats, but you are free to fast any way the Lord may lead you.
This year, because of our unique circumstances, there will not be in-person prayer meetings until the last weekend of the fast January 21-23. These final three powerful services will not only take place in-person but we will be hosting them online as well beginning at 7PM each of those evenings.
In addition, we're getting creative and offering multiple ways to engage as a church throughout the 21 days on social media as well.
So, mark your calendars for the 21-day fast beginning January 4 and then make a special effort to be with us in person that final weekend of the fast, believing the Lord to do a powerful work January 21, 22 and 23 at 7PM.
---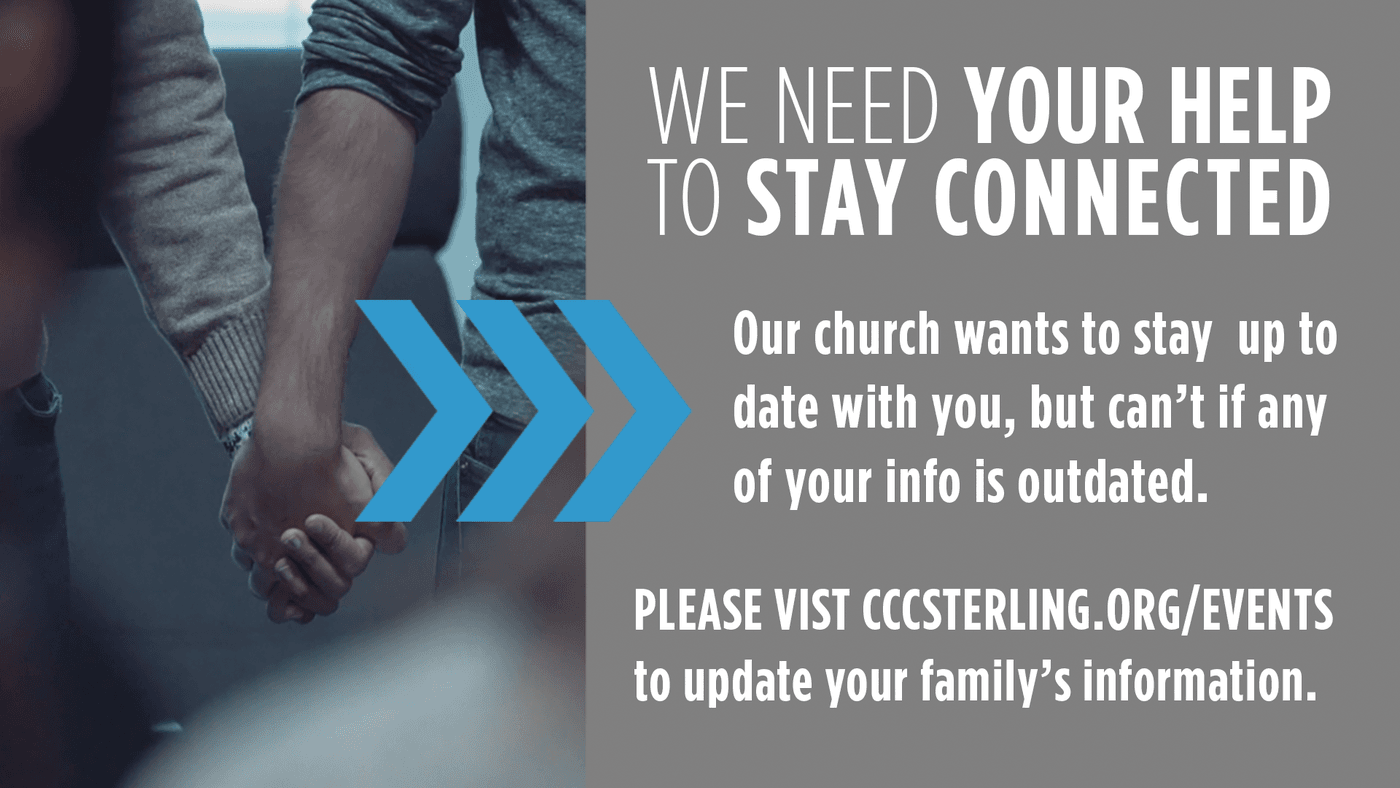 Database Info Update
If feeling more connected at CCC was as simple as clicking a link and taking 30 seconds to fill out a form, wouldn't you want to know about it?
We're currently updating our database to ensure we have your most accurate contact information possible. Our church wants to stay connected with you, but can't if your info is outdated.
We're looking at you AOL emails.
All you have to do is click the link below and update your contact info. That's it. Once it's updated you can be confident you're getting the latest and greatest from CCC coming to the right spot. Don't miss out on all the great things happening this season!
---