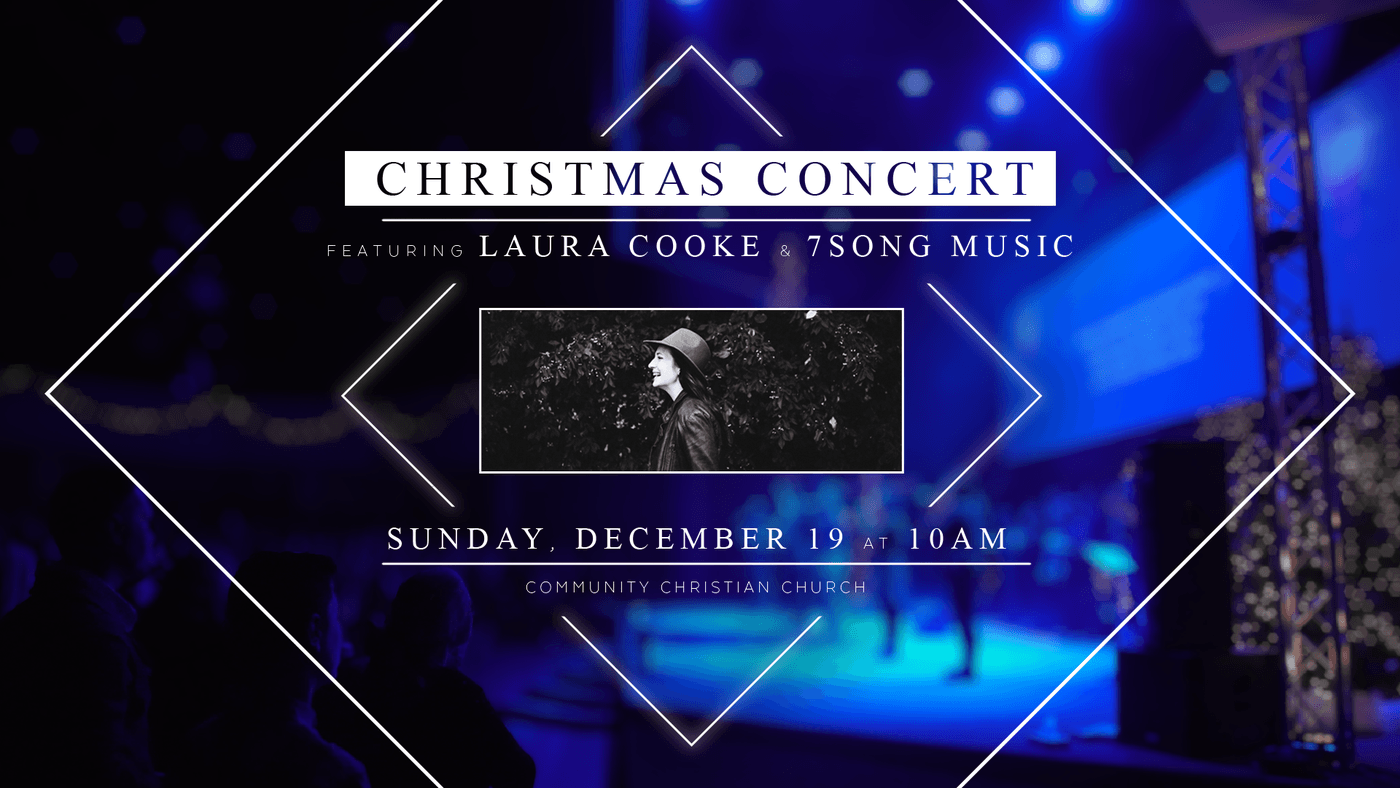 Christmas Concert feat. Laura Cooke & 7Song Music
SUNDAY, DECEMBER 19 | 10AM
The Christmas season is a joyful time as we celebrate the eager anticipation of Jesus' birth, and we're looking forward to sharing it with your family this holiday season!
On Sunday, December 19, we will have a Christmas concert with special guests Laura Cooke and 7Song Music. We will enjoy a time of worship as well as an opportunity to hear some Christmas favorites during this session.
---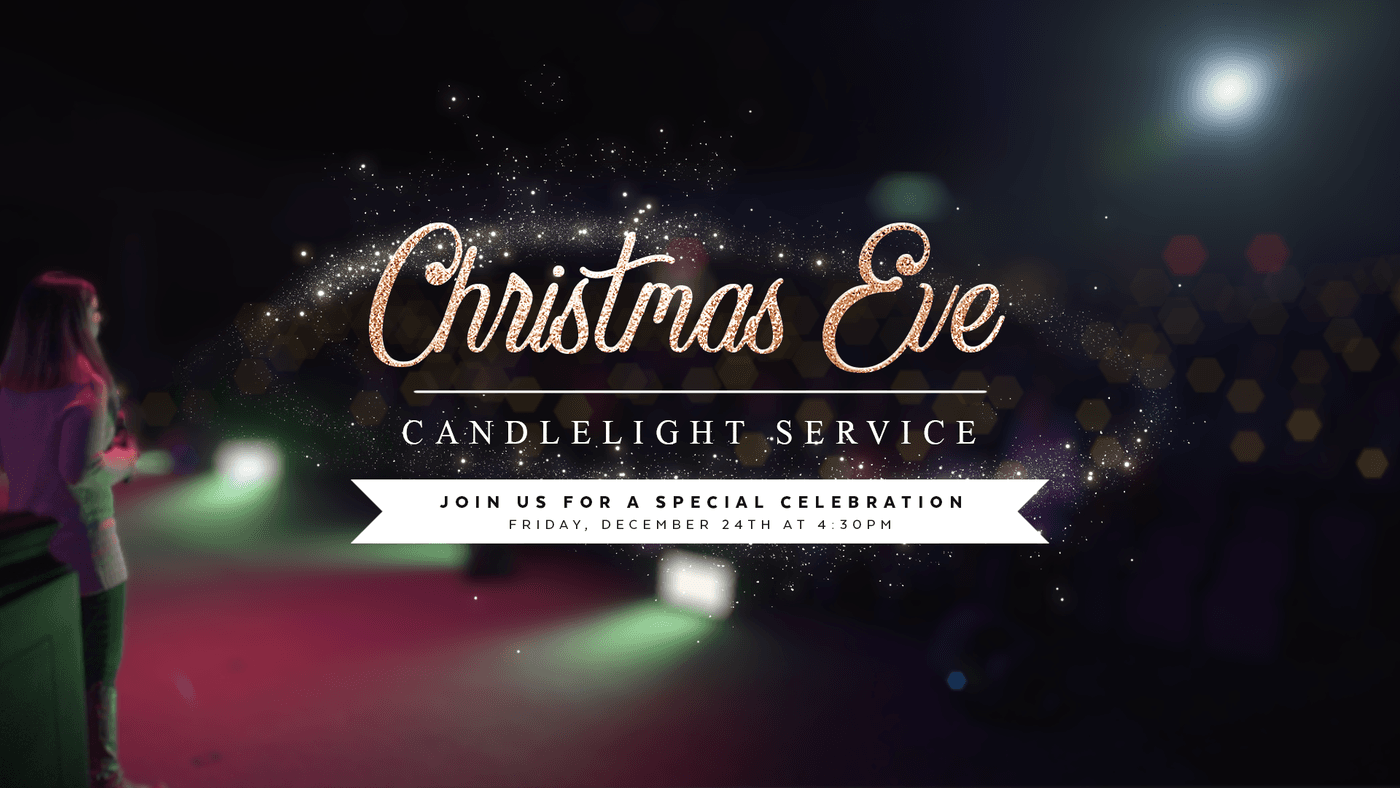 Christmas Eve Candlelight Service
FRIDAY, DECEMBER 24 | 4:30PM
On Friday, December 24 at 4:30PM, we will host a Christmas Eve Candlelight service.
We hope you will join us at CCC for a time of worship, music, and beautiful Christmas experiences, and we urge you to bring your friends and family along!
---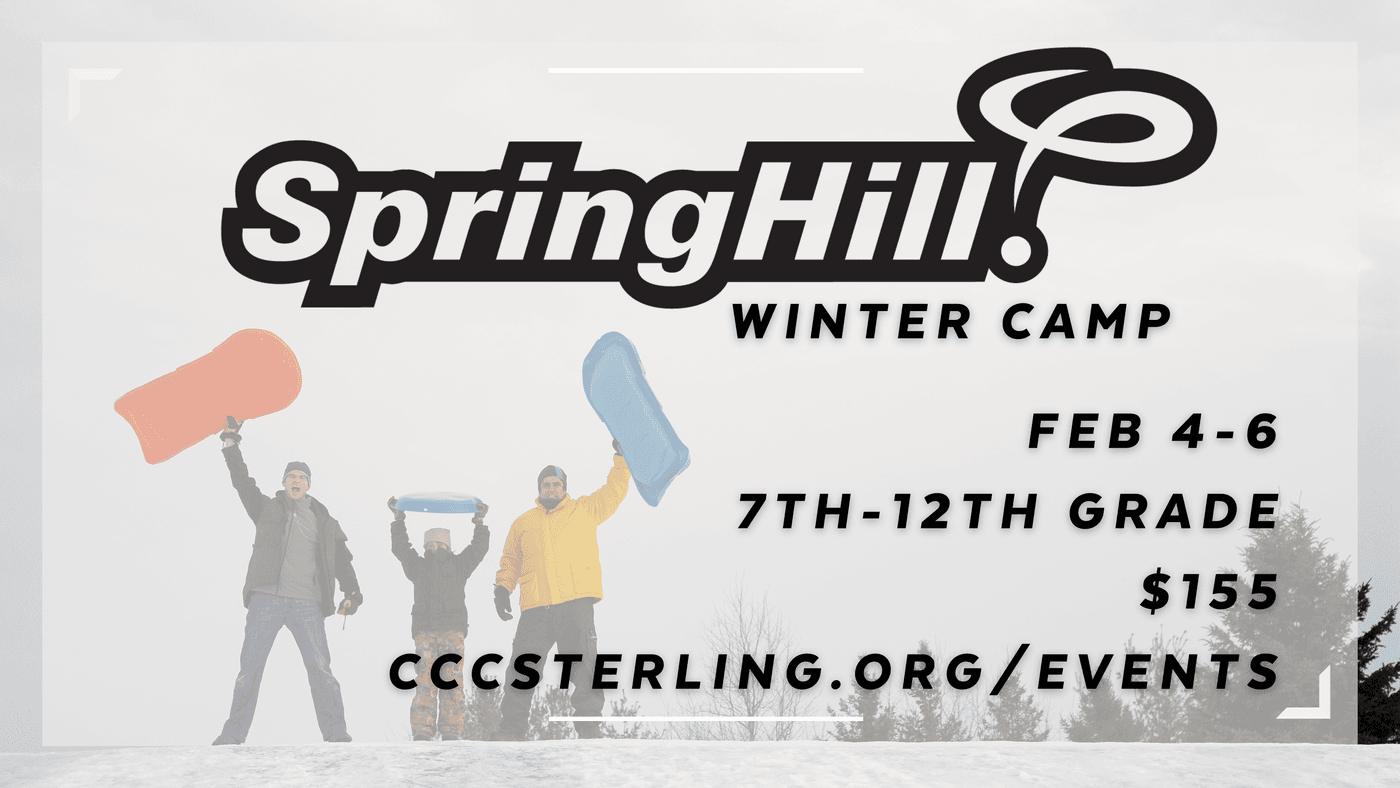 SpringHill Winter Camp
FEBRUARY 4-6 | 7-12TH GRADE
When the snow falls and the cold hits, that can only mean one thing; we're going to WINTER CAMP!
All 7th through 12th-grade students are invited to our weekend retreat Friday, February 4th through Sunday, February 6th up at SpringHill Camp in Evart, Michigan.
Our students will have a packed weekend full of hitting the Tubing Hill, conquering the indoor high ropes courses, playing big group games, and so much more. In addition, students will encounter God through powerful worship and messages accompanied by times of small group conversation with leaders and their friends.
The cost of camp is $155. You can register and pay for your student online by clicking the button below. Connect with Pastor Tyler if you have any questions about camp or payment.
This will undoubtedly be a life-changing weekend. Mark your calendars and sign up to come to SpringHill Winter camp with us!
---
The Giving Tree
Available from sunday, November 28 until sunday, december 12
Christmas is right around the corner, which means it's time for our annual Giving Tree ministry!
Starting Sunday, November 28 you can be a part of the Giving Tree, which provides Christmas gifts to struggling families in our community. You can select a tag from the lobby's Christmas tree and purchase that gift, or, if you want to shop online, you can buy gifts from our Amazon wish lists, which can be found by clicking the button below.
Tags will be available in the lobby until Sunday, December 5th, and online shopping will open until Sunday, December 12th. Gifts must be turned in no later than December 12th.
Thank you so much for your giving heart and willingness to bless these deserving families!
---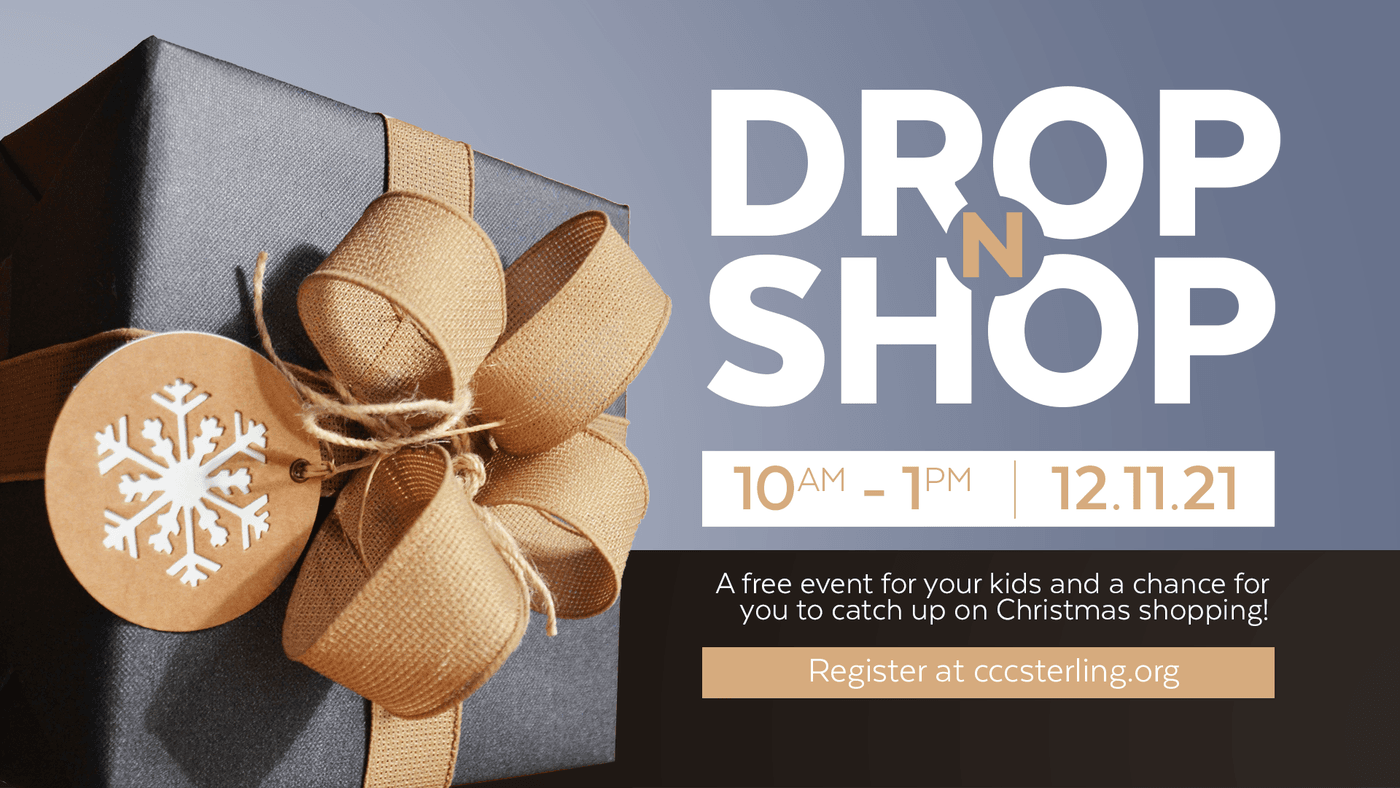 Drop N Shop
SatURDAY, DECEMBER 11 | 10AM-1PM
This year we are bringing back the Drop N Shop on Saturday, December 11 from 10AM to 1PM! This will be a fun-filled day for K-6th grade while you go out and prepare for the Christmas season. Whether you shop in store or online this will be a great opportunity to get those gifts they have been asking for all year. There will be crafts, games, lunch and a movie! This event is FREE and registration is open now!
---
Give Back Sunday
On Sunday November 14, Community Christian Church hosted Give Back Sunday!
If the Lord has blessed you financially, and you want to show your appreciation for his provision, we are asking you to prayerfully consider making a generous end of the year donation to help us meet all of our mission and outreach commitments, along with keeping our online streaming services going on all of our social media platforms.
To learn more about the missions and outreach we are involved in, and how your gift can make a difference, click the button below.
---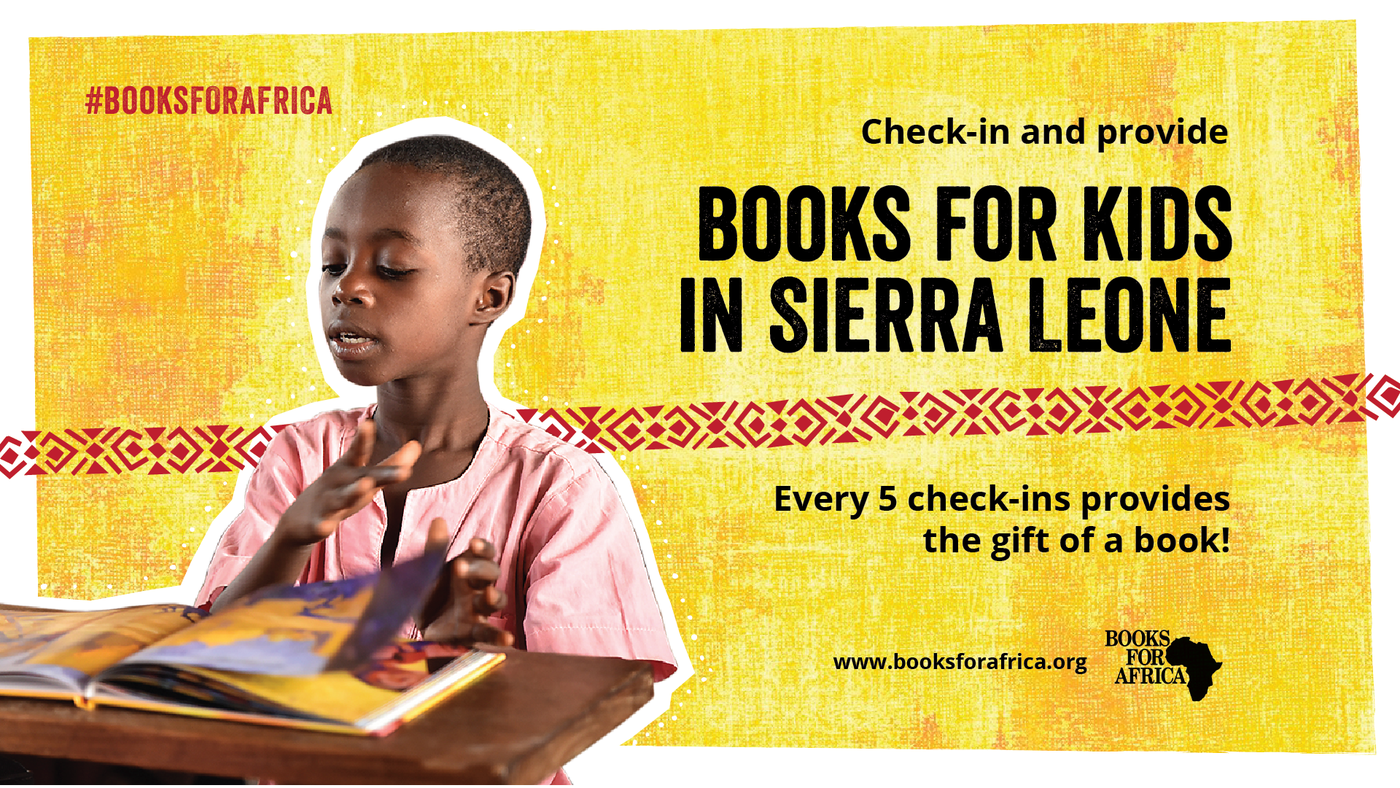 Check-In on Facebook
MONTHLY PARTNER FOR DECEMBER: BOOKS FOR AFRICA
If you are on Facebook, be sure to "check-in" to CCC each Sunday morning!
Why? Because we've teamed up with the organization, Causely. Each month Causely takes our Facebook "check-ins" and converts them into a donation for a chosen non-profit that rotates on a monthly basis.
This month's partner is Books For Africa and every 5 check-ins on Facebook this month provides a book to a child in Sierra Leone.
It's such a simple way to make a major impact!