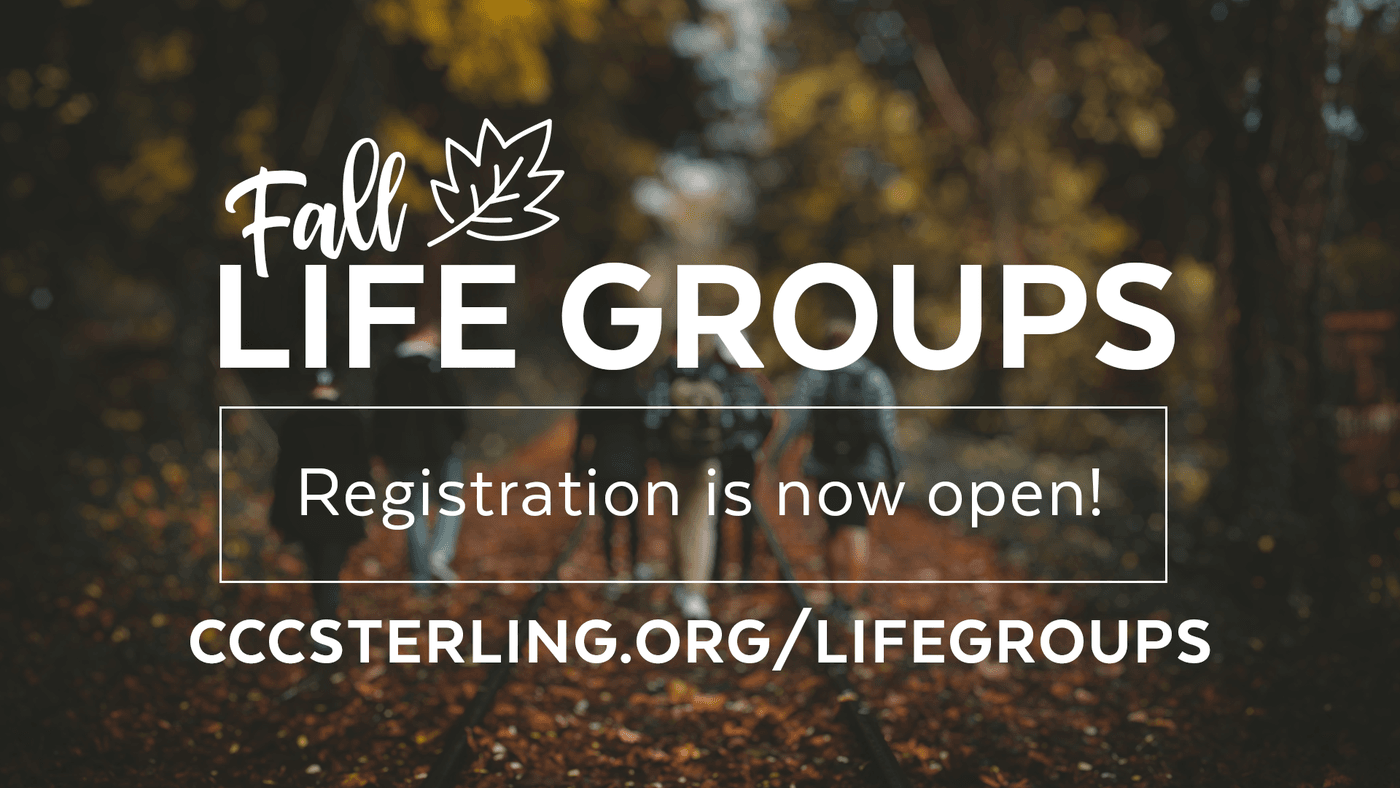 ---
Meet & Greet
2ND & 4TH SUNDAY OF THE MONTH | AFTER SERVICE
Our next Meet & Greet will be Sunday, September 24
If you're new to CCC, we want to show you how important relationships are in our church experience. So it you'd consider yourself a visitor, or just recently decided to make CCC your home, we'd like to welcome you to a "meet & greet" moment following our service on the 2nd & 4th Sunday of the month. One of our pastors would enjoy meeting you, introducing you to our church, or answering any questions you might have. He will make sure you get a coffee and a treat, and can even take you on a building tour if you'd like. If you're brand new to our church, we also have a gift just for you! Just look near the Next Steps Desk in the lobby following our service.
---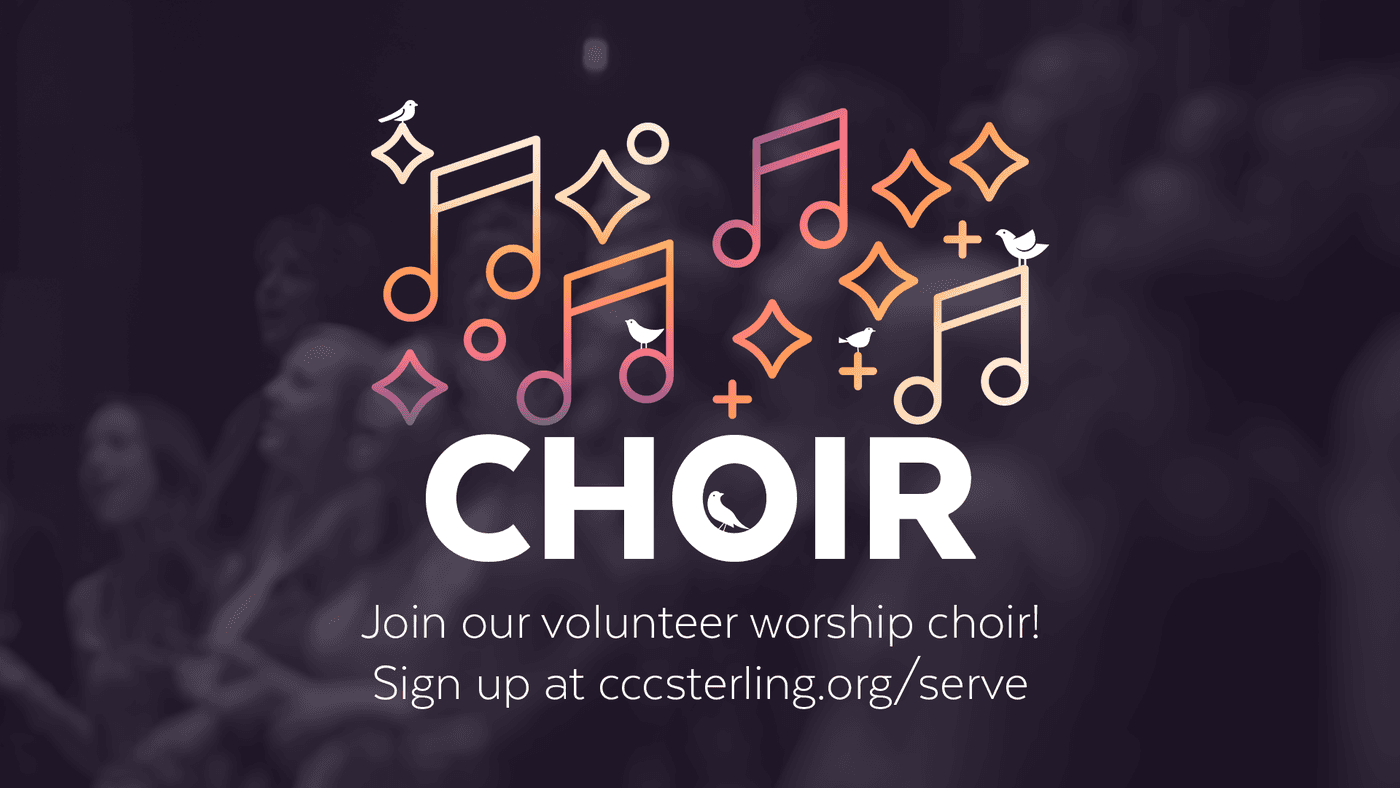 CCC Choir
PERFORMING SUNDAY, SEPTEMBER 24 | REHEARSALS ON SEPTEMBER 13 & 21
The CCC Choir is making a long-awaited comeback, and will take center stage on Sunday, September 24.
And guess what? We are on the lookout for a handful of new singers. And you don't need ANY prior experience! If you've got a voice, we've got a spot for you.
Rehearsal dates are locked in:
Wednesday, September 13
Thursday, September 21
6:30 PM sharp
If you're ready to dive in, sign up now and feel free to bring a friend along for the musical experience on our Serve Board.
---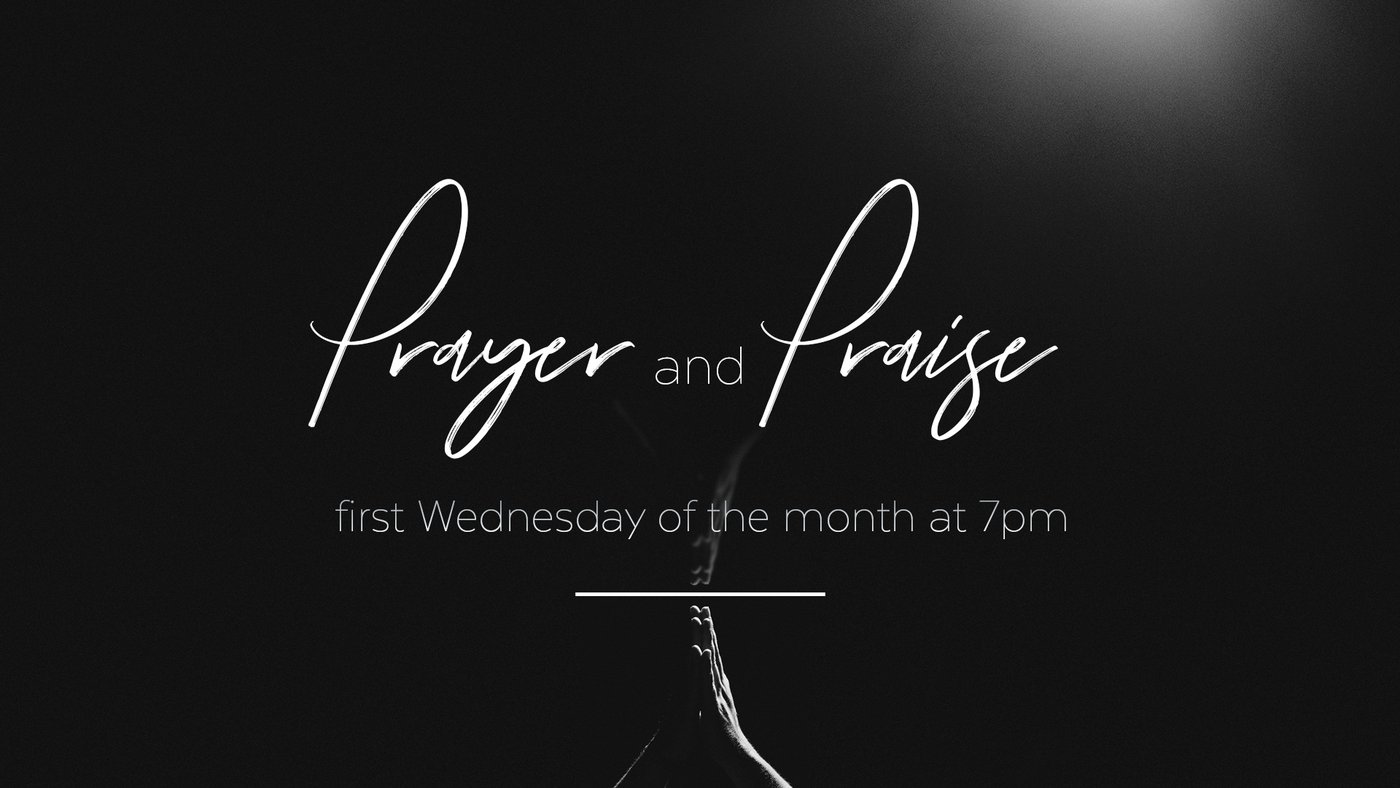 Prayer & Praise
FIRST WEDNESDAY OF THE MONTH | 7PM
On the first Wednesday of every month, our church joins together, both in-person and online, for one hour dedicated to worship and prayer in our main sanctuary. Our next Prayer & Praise service is Wednesday, September 6.
You can expect a powerful atmosphere of worship, a deep and thought-provoking message from one of our guest speakers, and a supportive time of prayer and ministry. We encourage the whole family to come out for this service!
Our student ministry will meet and we have childcare available as well. If you are in need of childcare, please register your child by clicking the link below.
---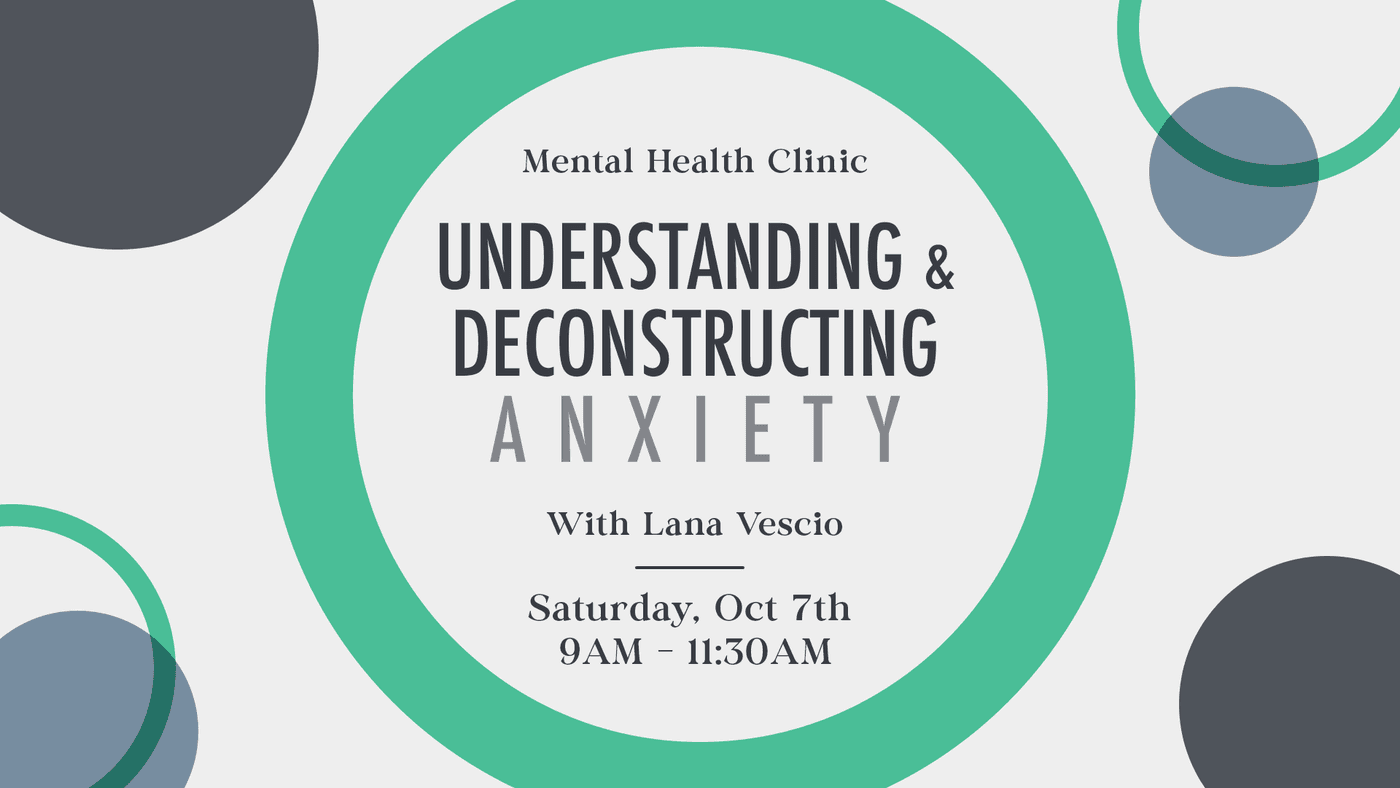 "Understanding & Deconstructing Anxiety": Mental Health Clinic
Saturday, OCTOBER 7 | 9AM - 11:30aM | Cost: $25
Join us on Saturday, October 7 from 9AM to 11:30AM for a transformative Mental Health Clinic, "Understanding & Deconstructing Anxiety."
We will provide insight about the true nature of anxiety and the core fears that fuel it, and offer many easy-to-use exercises to disable it's effect in our lives. This conference is for anyone struggling with anxiety or those who would like to be equipped to help those they love dealing with it. Participants aged 14 and above are welcome.
Guest Speaker: Lana Vescio
Our guest speaker is Lana Vescio, who has worked as a mental health counselor for the past 32 years and is the owner of LiveWell Therapy Group, a wellness center that focuses on treating the whole person - body, soul and spirit. She has walked hundreds of individuals through the depths of their pain and into freedom and emotional health.
Don't miss this opportunity to gain a deeper understanding of anxiety and learn how to reclaim control over your life. Reserve your spot today and embark on a journey towards improved mental health and well-being.
---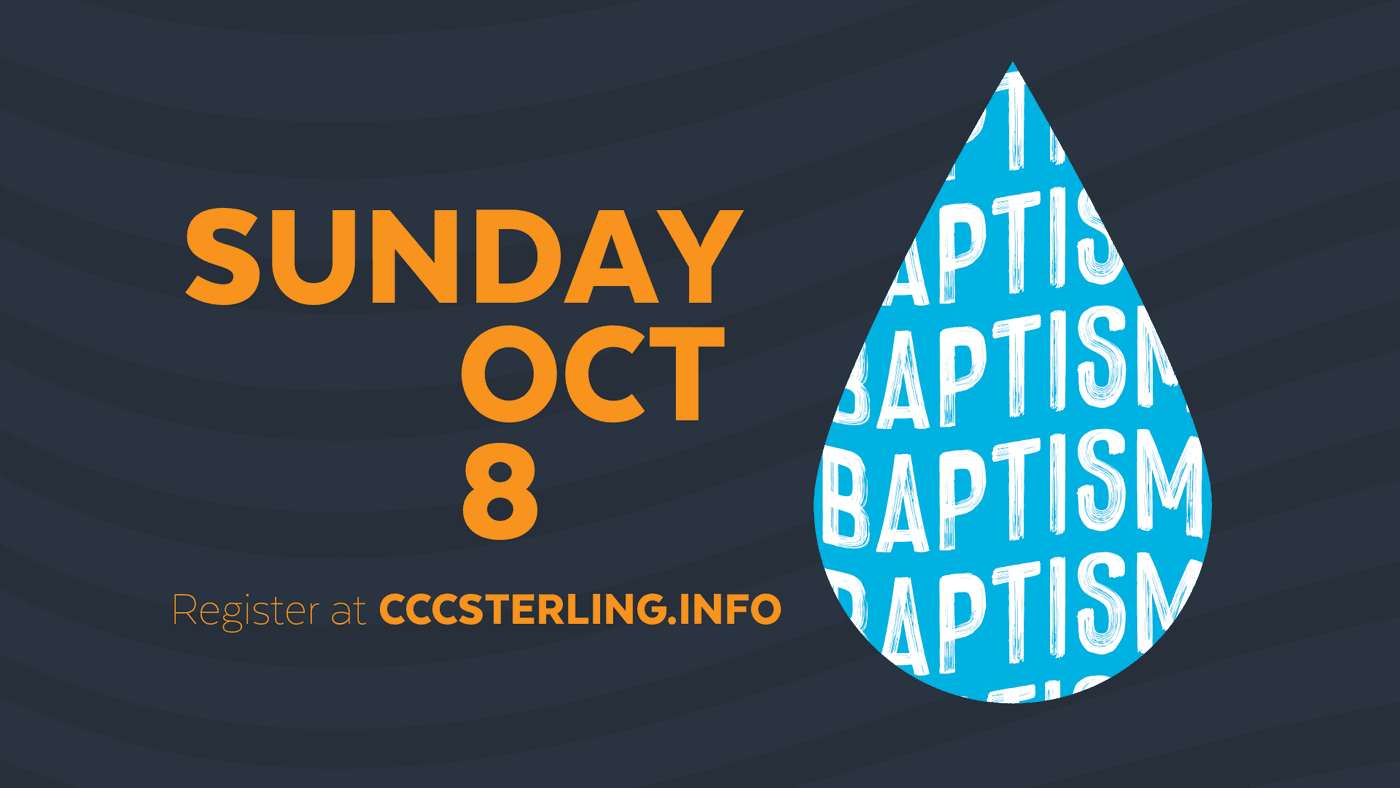 Water Baptism Service
SUNDAY, OCTOBER 8 | 10AM
Our next Water Baptism service will be on Sunday, October 8. If you have recently become a new believer, Jesus taught us that the next step of faith is to be water baptized as a public declaration of the Lord's work in your heart. If you are ready to take that exciting next step and be baptized, sign up today to participate in this special Sunday service!
---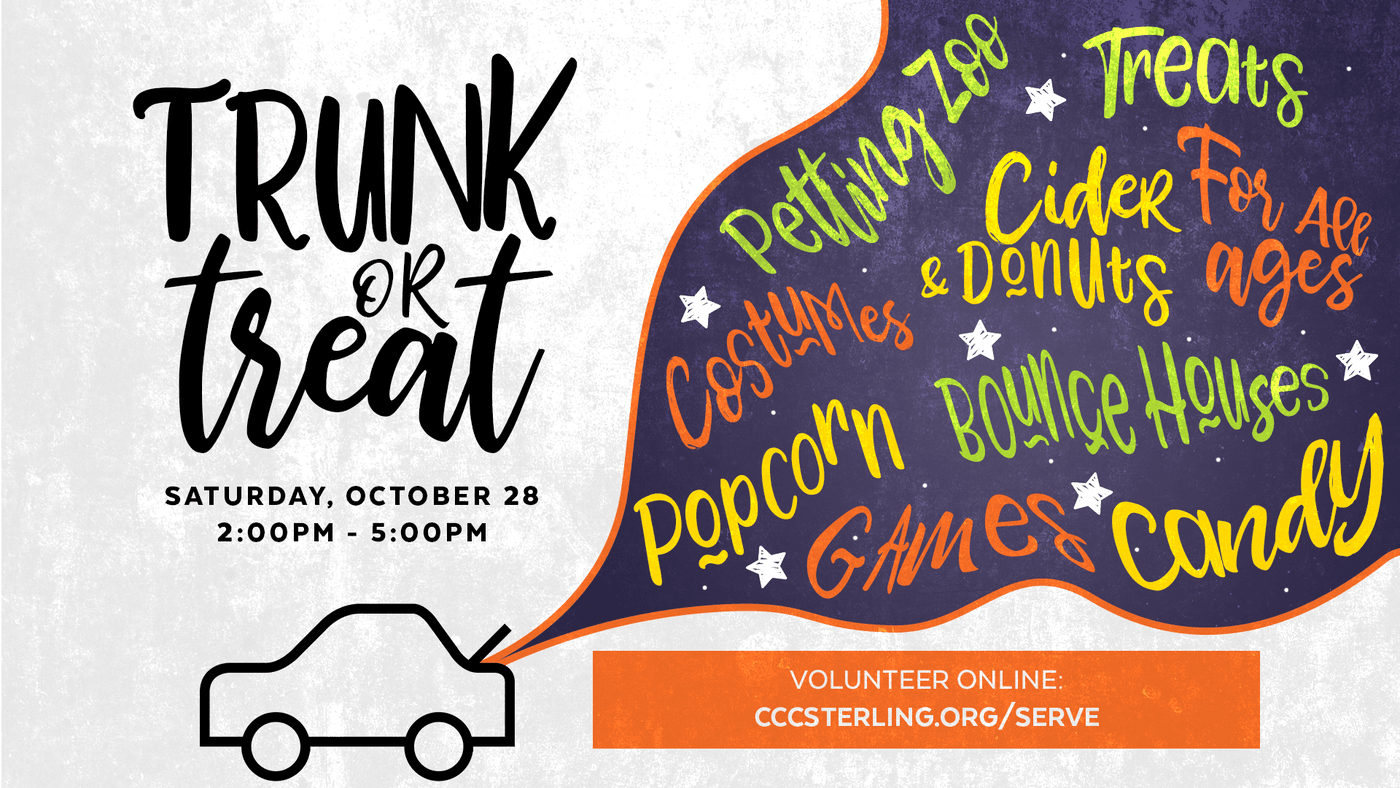 Trunk or Treat
Saturday, october 28 | 2-5pm
On Saturday, October 28, we are hosting the third annual Trunk or Treat, an event for families with kids of all ages. From 2 to 5PM, we will have face-painting, bounce houses, a petting zoo, pony rides, Yates cider and doughnuts, as well as tons of trunks ready to pass out candy to all of the kids! Feel free to invite friends, neighbors, and family members to join us for a safe and fun afternoon with CCC!
Or consider decorating your car's trunk and being in our lineup. Feel free to get creative, dress up in a non-spooky costume, and show it off for everyone to see. We'll have prizes for the most creative costume and trunk!
There is no pre-registration required to attend, but if you would like to have your car in the lineup, or would like to volunteer and help out, please sign up ASAP!
---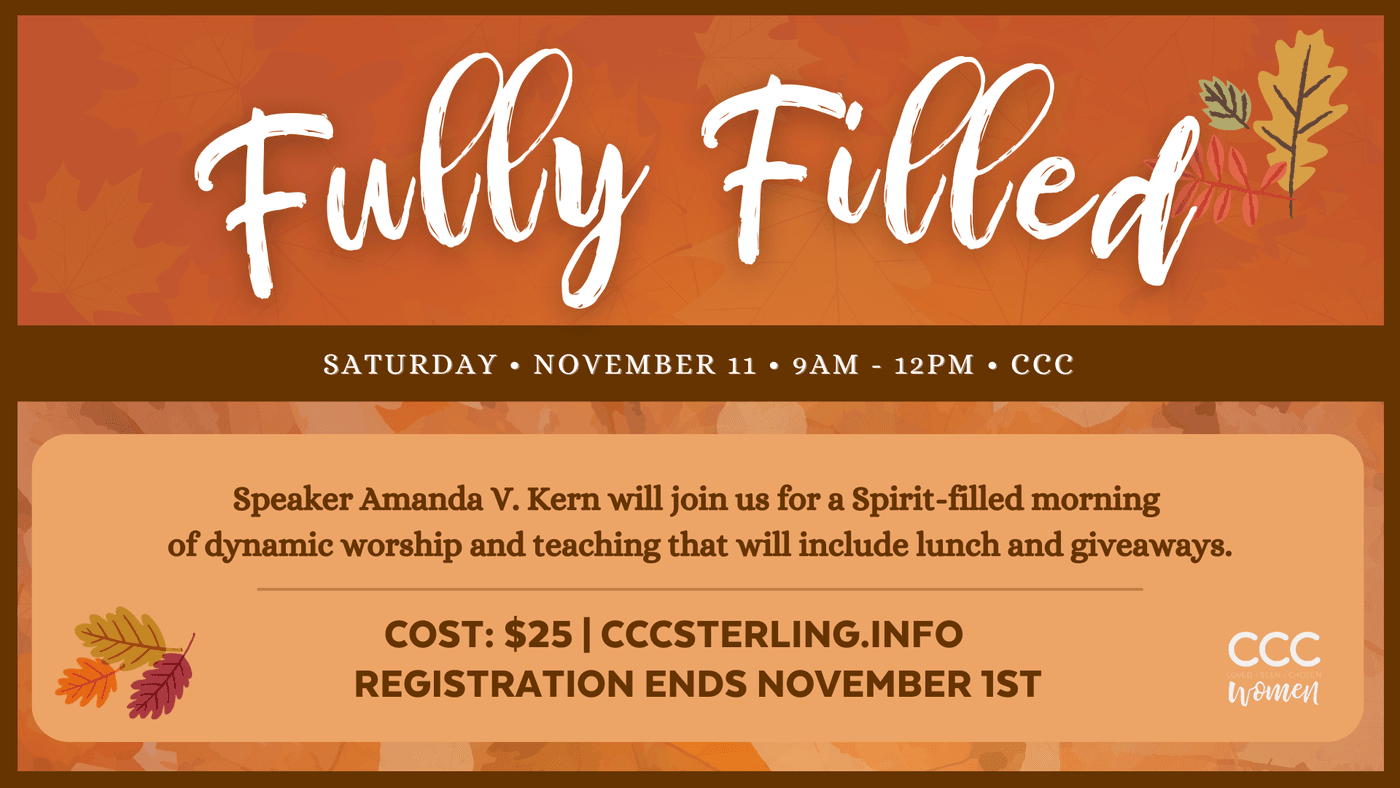 Fully Filled: Ladies Fall Event
Saturday, NOVEMBER 11 | 9-12PM | $25
You are cordially invited to the much-anticipated annual "Ladies Fall Event," where we delve into the theme of "Fully Filled" inspired by the beautiful words of Ephesians 3:16-19:
"I pray that out of his glorious riches he may strengthen you with power through his Spirit in your inner being, so that Christ may dwell in your hearts through faith. And I pray that you, being rooted and established in love, may have power, together with all the Lord's holy people, to grasp how wide and long and high and deep is the love of Christ, and to know this love that surpasses knowledge—that you may be filled to the measure of all the fullness of God."
Women 16 and up are invited to join us on Saturday, November 11 at 9AM. The cost is $25, and will include lunch and giveaways. So save the date, and invite friends and loved ones for a memorable day of faith, love, and power.
Guest Speaker: Amanda V. Kern
Amanda is an author, teacher, preacher and passionate student of the Word of God. Amanda was born into a pastor's family in Detroit, Michigan and has spent her entire life serving the local church. Beginning at an early age, Amanda volunteered in various departments at Bethesda Missionary Temple (later called Bethesda Christian Church) – a Spirit-filled church founded by her grandmother, M.D. Beall, in 1934.
Amanda has authored and taught several bible study series within the churches she has attended and has been a keynote speaker at women's conferences.
She lives in Katy, Texas with her husband Mike and their four children.