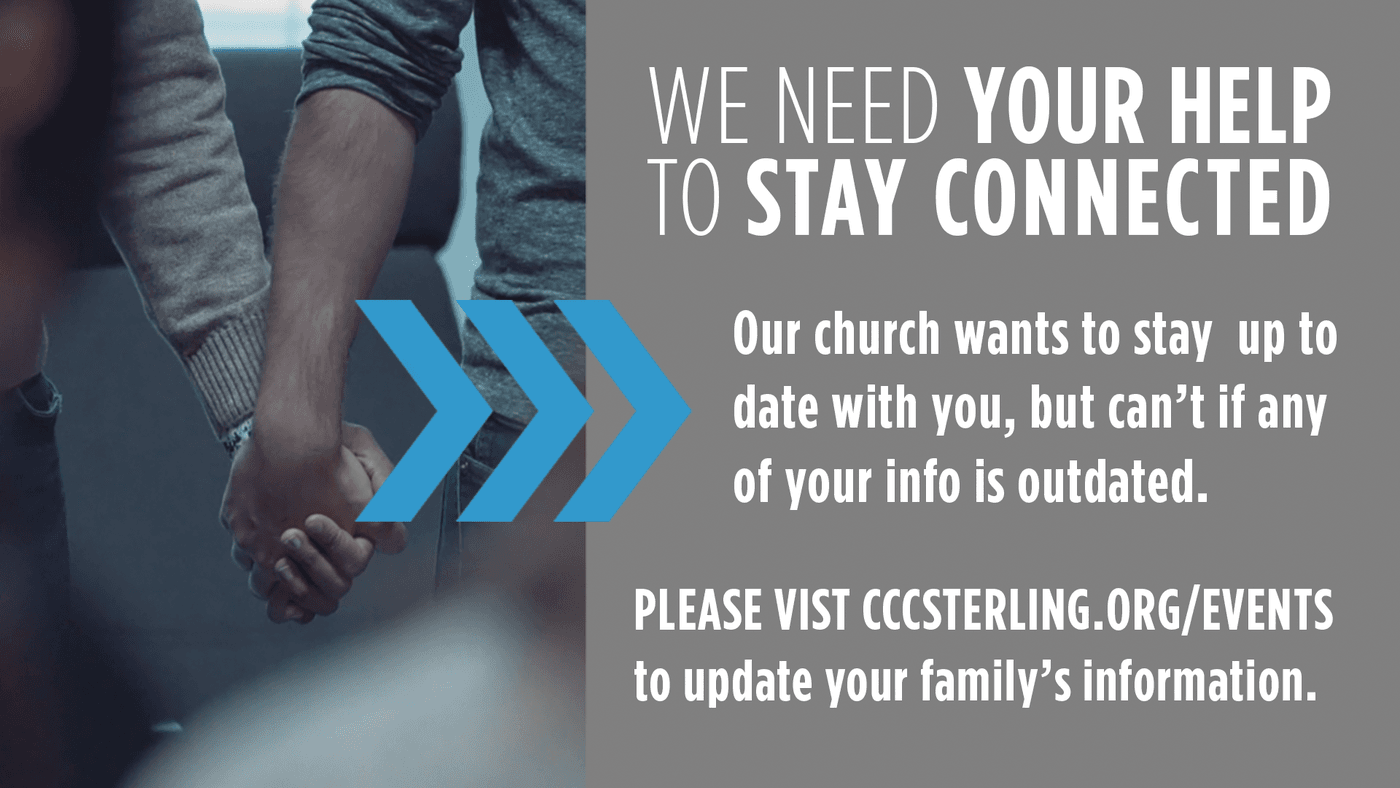 Database Info Update
If feeling more connected at CCC was as simple as clicking a link and taking 30 seconds to fill out a form, wouldn't you want to know about it?
We're currently updating our database to ensure we have your most accurate contact information possible. Our church wants to stay connected with you, but can't if your info is outdated.
We're looking at you AOL emails.
All you have to do is click the link below and update your contact info. That's it. Once it's updated you can be confident you're getting the latest and greatest from CCC coming to the right spot. Don't miss out on all the great things happening this season!
---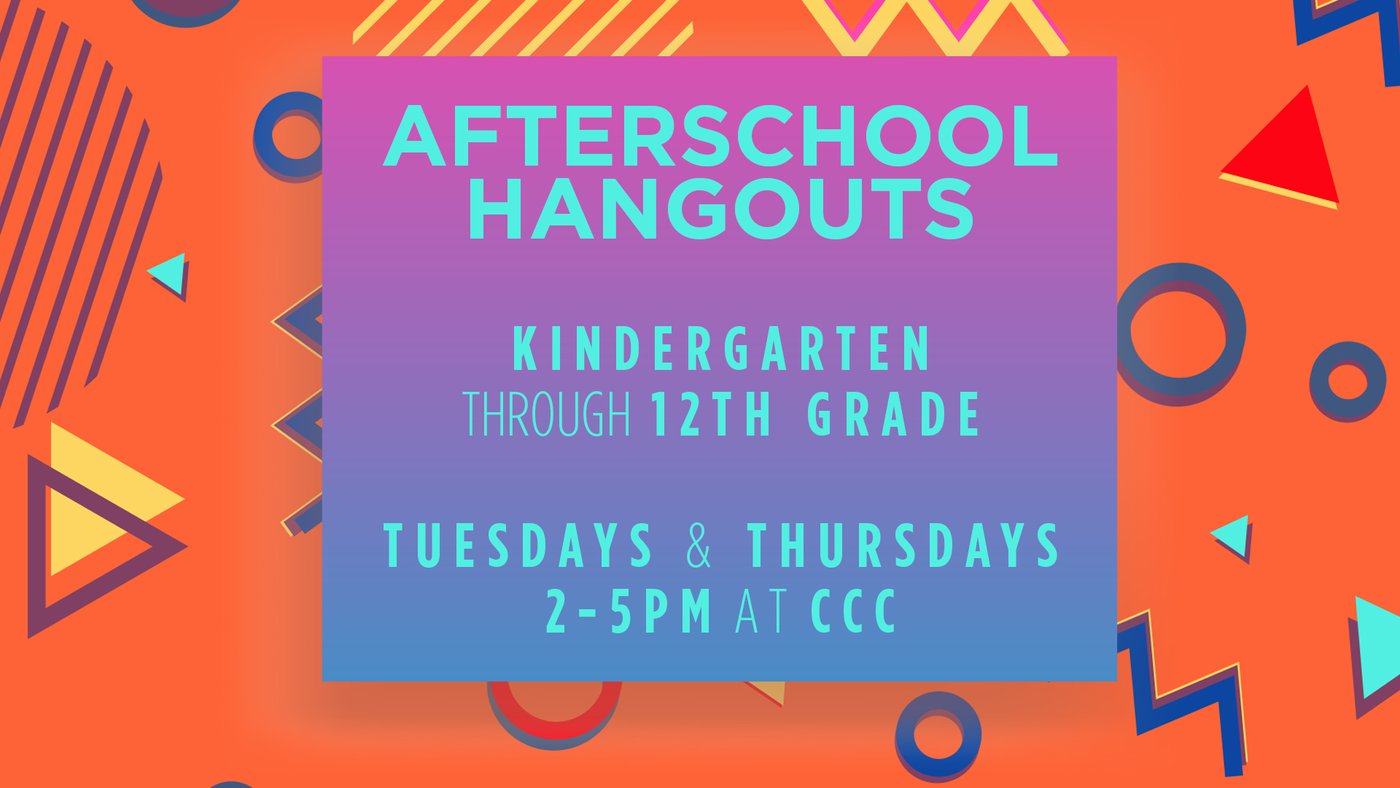 After School Hangouts
Tuesdays & Thursdays | 2PM - 5PM
Parents now thrown into the exciting world of homeschooling: The 2020 school year comes with a few extra challenges doesn't it?
Well, whether your kids are going to class in a school building, or their classroom is your dinner table, CCC wants to add some fun to your child's week!
This Fall, we're opening our doors for kids Kindergarten through 12th grade to come to the church for an afternoon of fun and connection every Tuesday and Thursday from 2PM to 5PM.
This after school hangout led by Pastor Adam, Tyler Green, and their amazing teams, will be the highlight of your kid's week!
These hangouts will have a ton of fun packed into them as we play group games, teach interactive Bible lessons, as well as offer some tutoring if your child could use some extra homework support.
These after school hangouts are completely free and will run Tuesdays & Thursdays starting September 22 and run until to December 17. No advanced sign up required. Let's help our students turn Fall 2020 into the best school semester yet!
---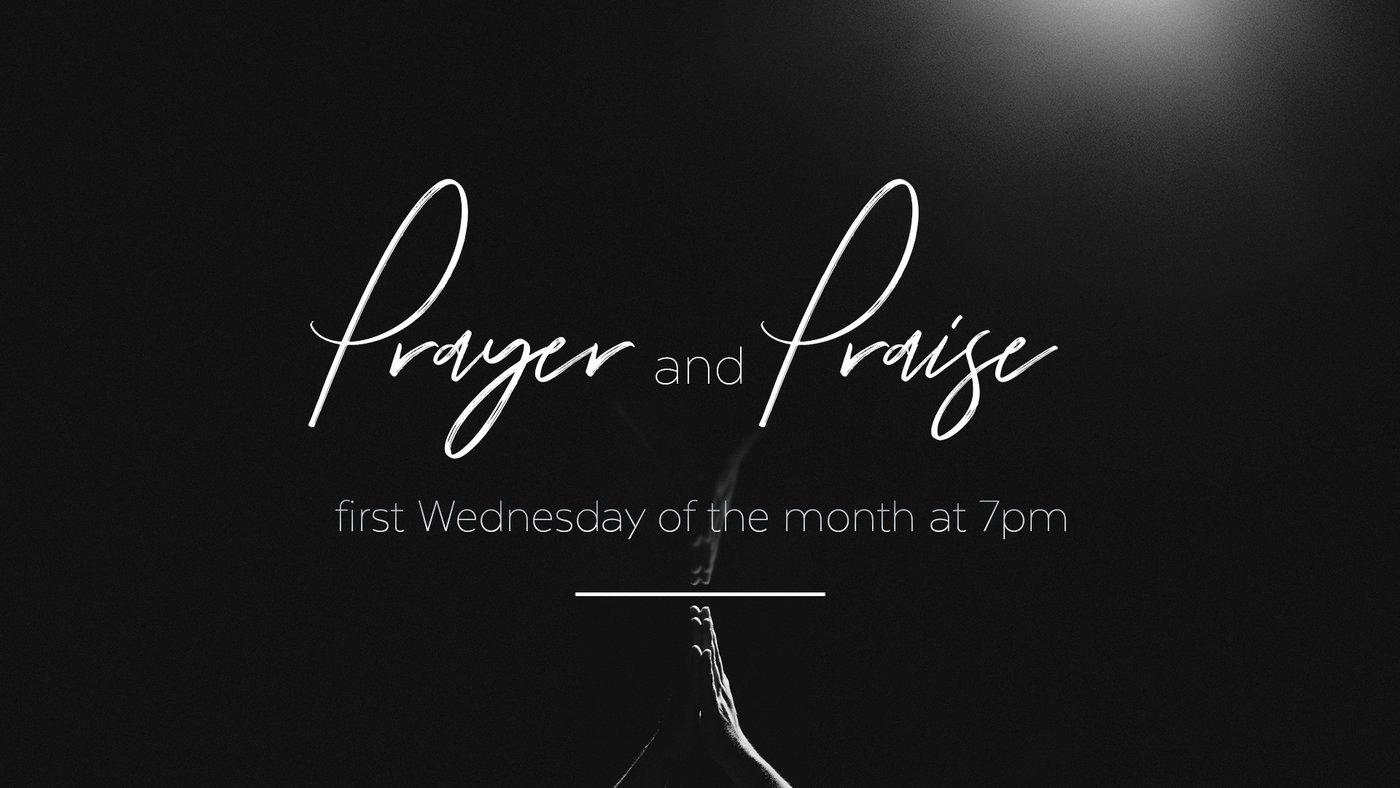 Prayer and Praise Service
Wednesday, November 4 | 7PM
Join us on the first Wednesday in October as we set aside one hour to pray and worship the Lord together. Each Prayer and Praise Service takes place at 7PM in the Main Sanctuary and provides childcare for your little ones. These times with God and each other are always powerful and help us stir our hearts for what is in store for the month.
---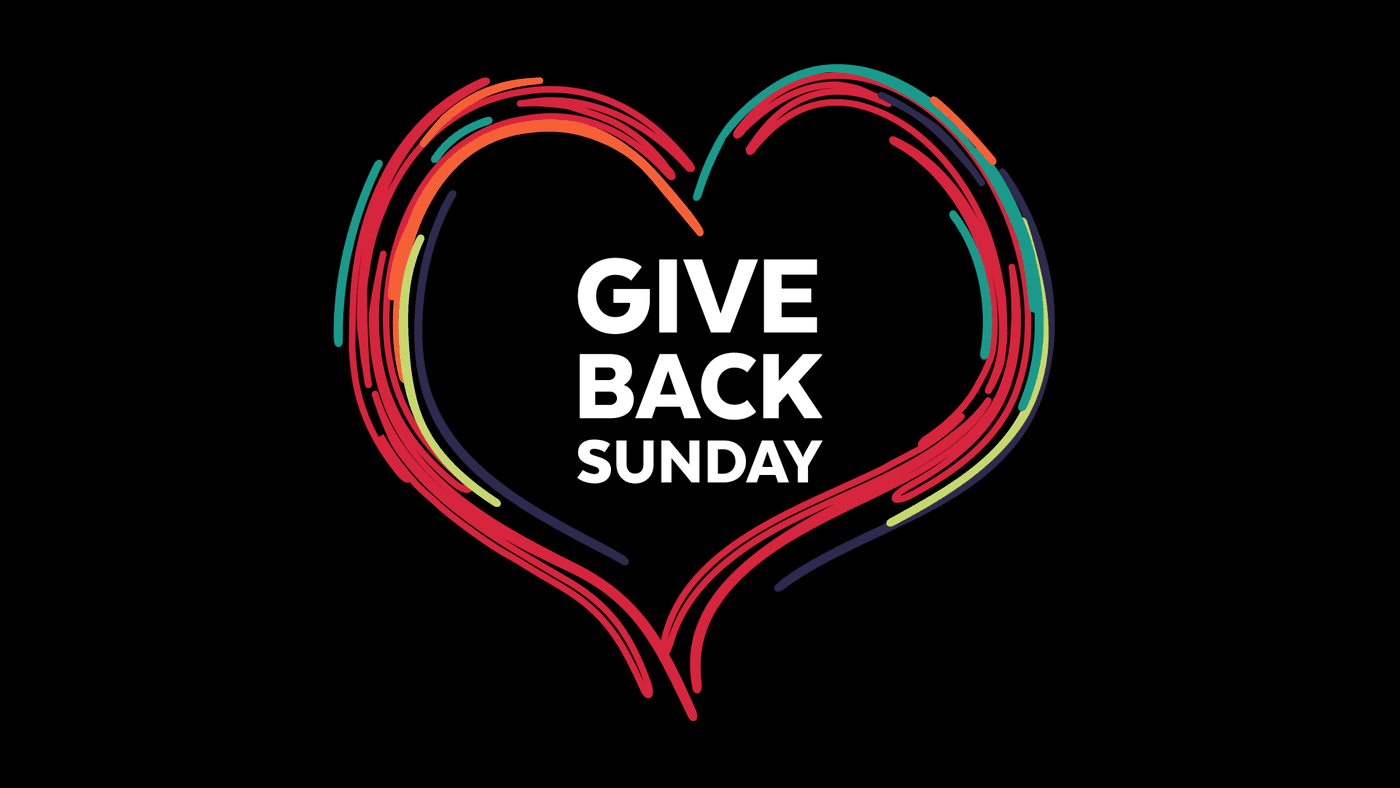 Give Back Sunday
Sunday, November 15 | 10AM
Please make a special effort to be with us on Sunday, November 15, in person or online, for a special event we are calling Give Back Sunday. As announced, our annual Mission Sunday Service (normally held on the first Sunday in May) was postponed due to the coronavirus shelter in place orders. As such, we were unable to receive the special missions offering where we attempt to raise $100,000 to finance our missions budget for the year.
Enter Give Back Sunday!
If the Lord has blessed you financially this year, and you want to show your appreciation for his provision, we are asking you to prayerfully consider making a generous end of the year donation to help us meet all of our mission and outreach commitments, along with keeping our online streaming services going on all of our social media platforms. Please take this matter before the Lord and ask God to lead you in the amount you would like to give. We will receive Give Back Sunday income from Sunday, November 15, until the end of the year. Thank you!
---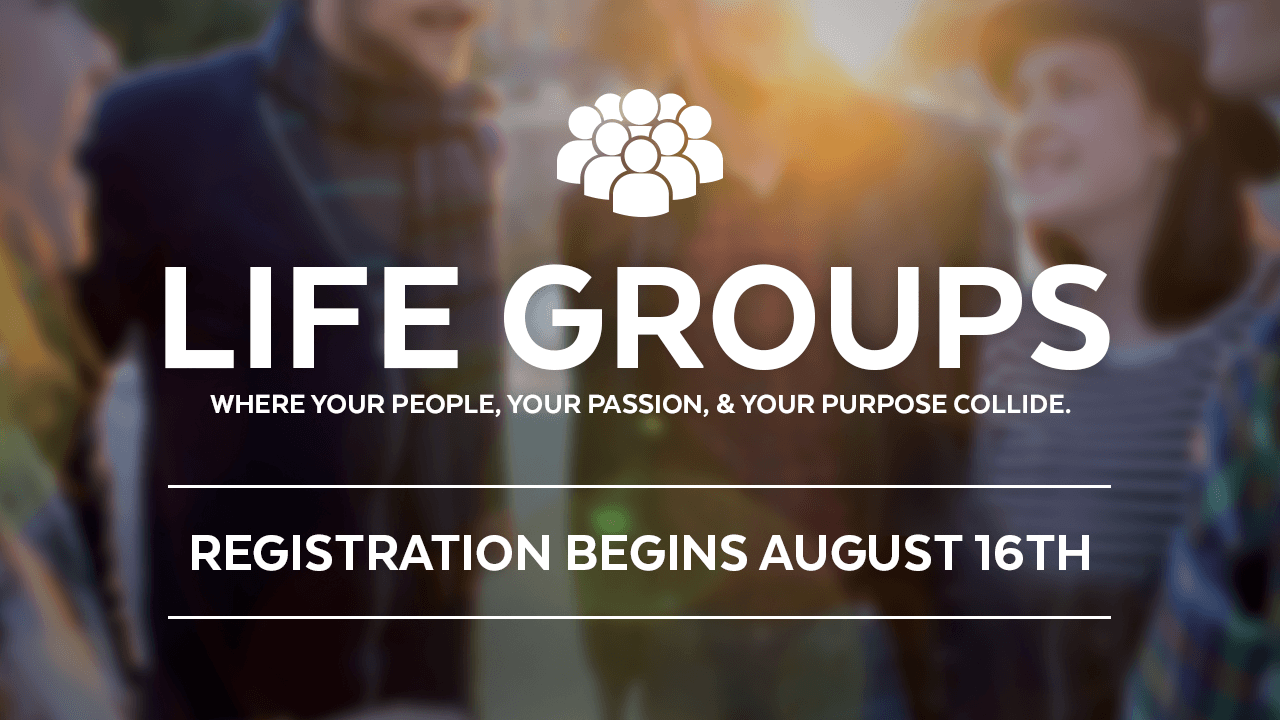 2020 Fall Life Groups
It has never been more vital to connect with others to both deepen our friendships and our faith. That's why we're excited that a new semester of Life Groups is about to begin! This Fall, there will be multiple groups offering both online and in-person meeting options.
Registration will officially open Sunday, August 16, but you can check out all the groups right now!
---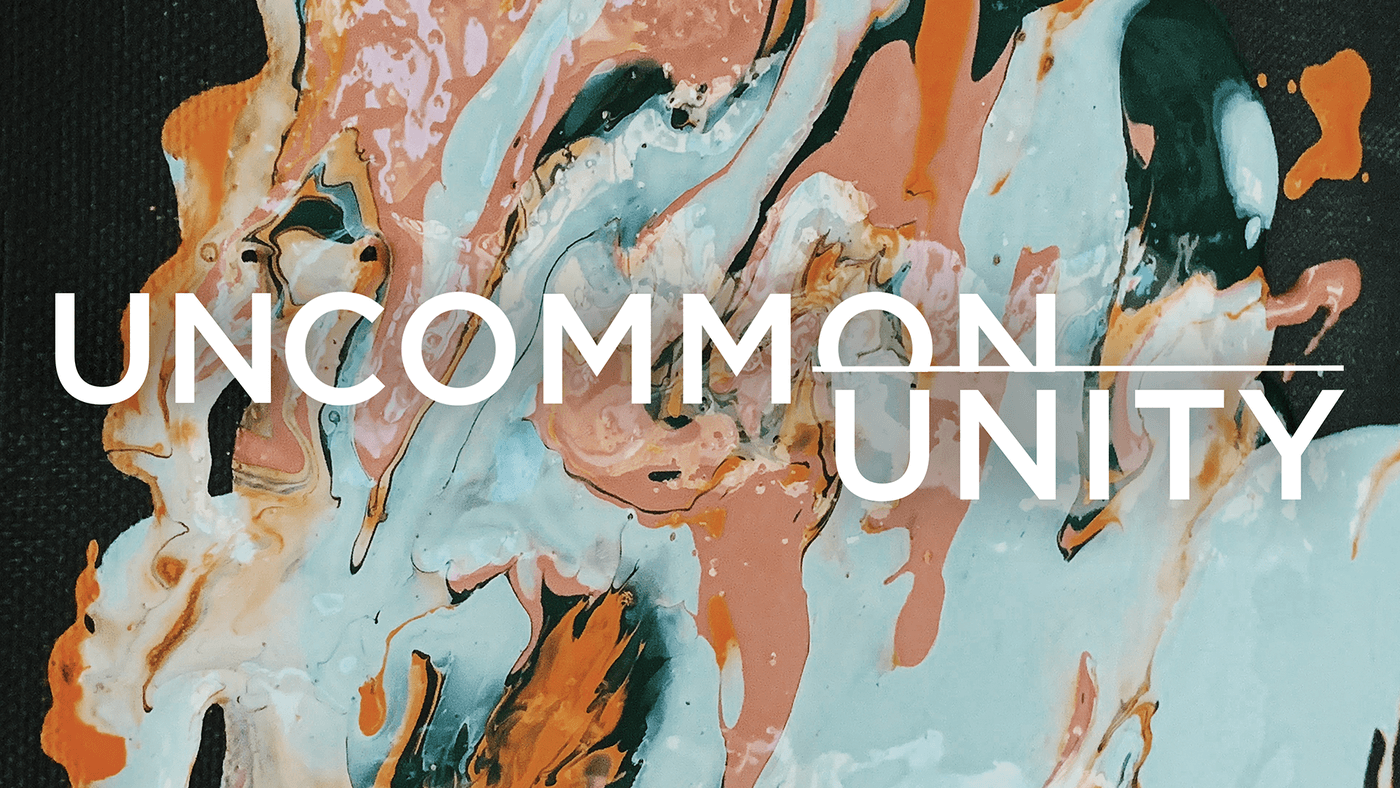 The Exchange Young Adult Service
Friday, November 6 | 7PM
November is all about togetherness at the Exchange. With all the turmoil in the world, it can feel very divisive. But if Jesus calls us to come together in love and grace, how can we live in peace with those whom we disagree with, while still adhering to biblical truth and values? Now, more than ever is the time to lean into the teachings of Jesus and be an example to the world on how to love each other fiercely. Join us this month at the Exchange as we unpack the concept of UnCommon Unity.
---