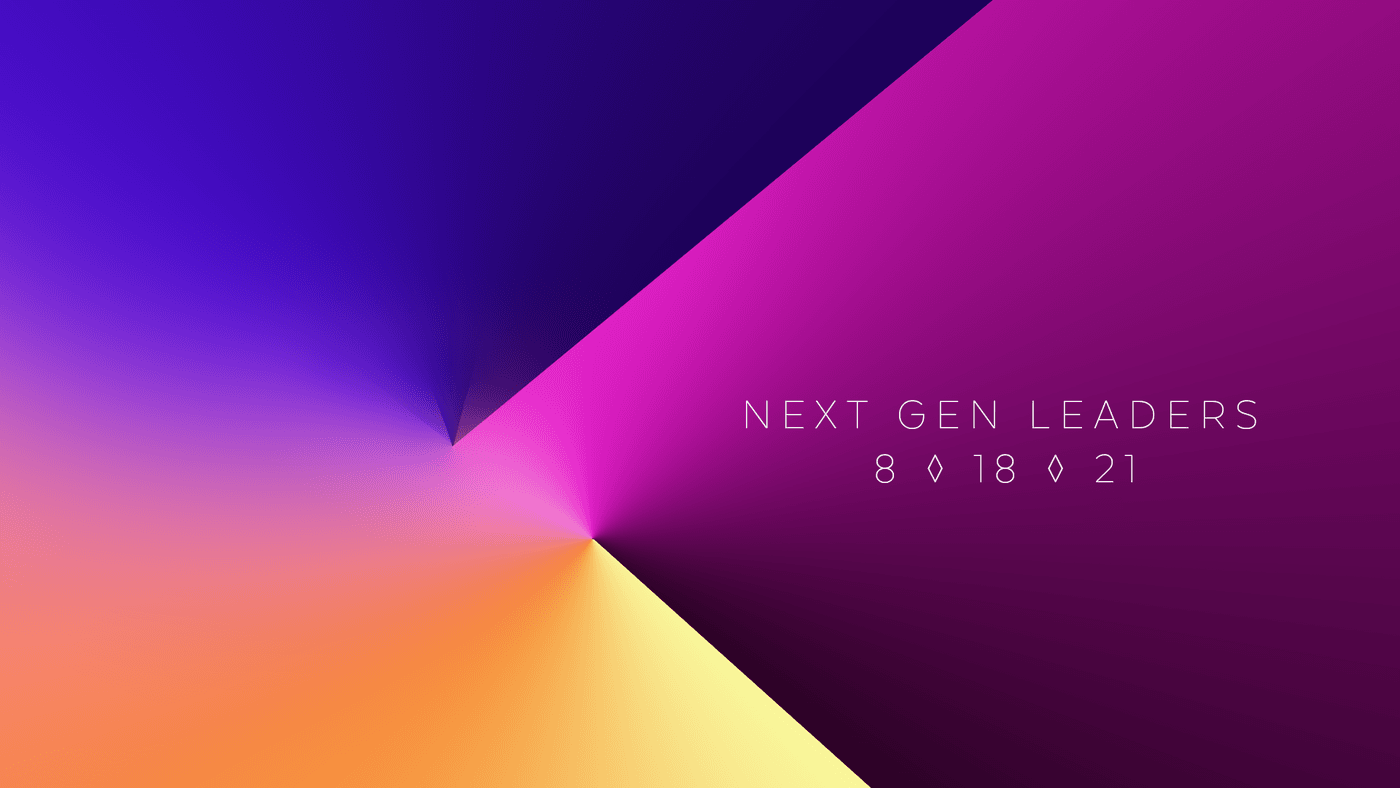 Next Gen Leaders Rally
Wednesday, August 18 | 7-9PM
The Next Generation here at CCC is absolutely vital to us because we believe God has incredible plans to flow through our young people for a move of God unlike the world has ever seen. But, we cannot do it alone!
We are looking for a team of leaders who want to love, guide, equip, and pour into the young lives here at CCC. Want to get involved? Then join us on Wednesday, August 18, for our first-EVER Next Generation Leaders Rally Night!
This is for everyone who currently serves OR is interested in serving within the kids, teens, or young adult ministries. Join us from 7-9PM for an evening of worship, vision casting, break-out sessions for ministry training, and a FREE dinner with a few fun giveaways.
If you've ever thought about getting involved with the generations coming up behind you, now is the time! Save your seat by signing up below.
---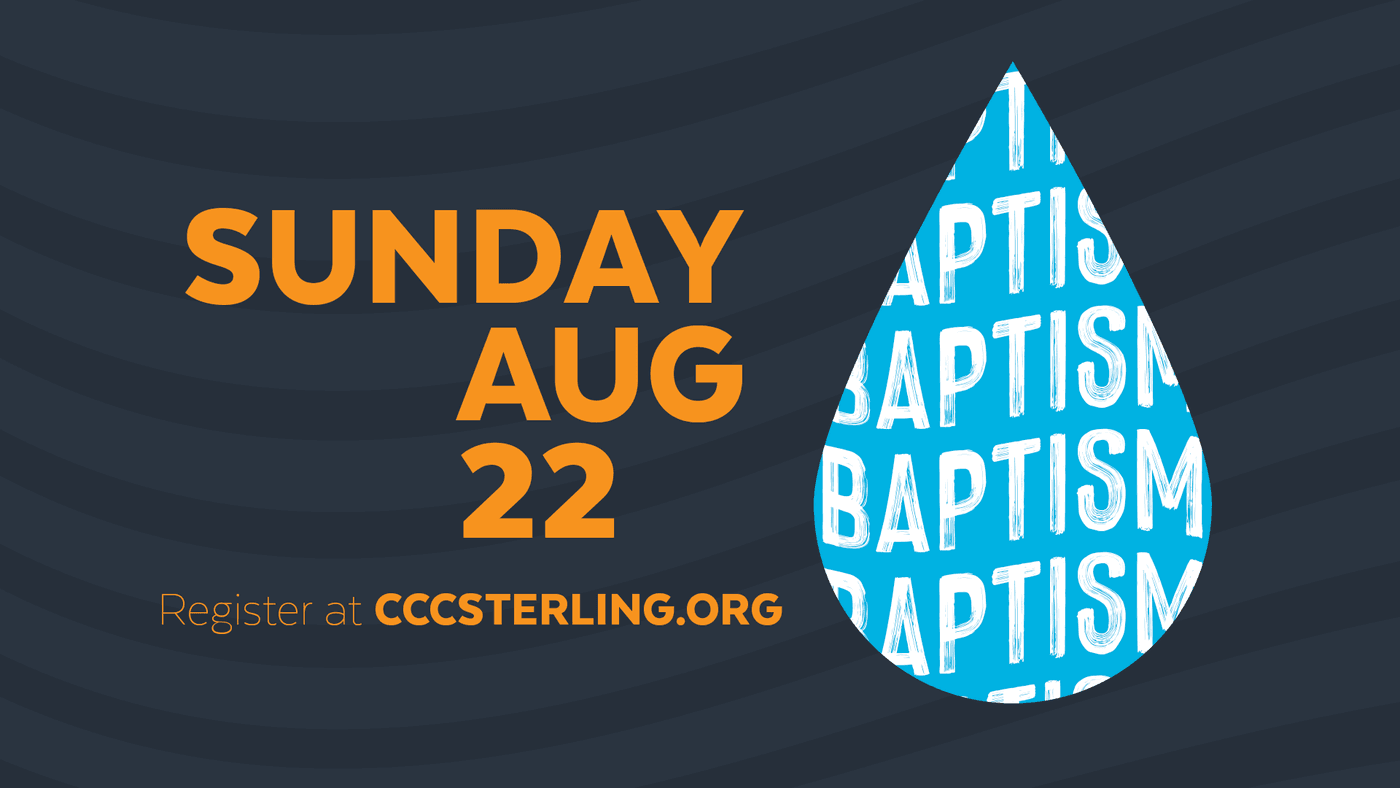 Water Baptism
Sunday, August 22 | 10AM
There is a Water Baptism happening Sunday, August 22! And we are welcoming anyone, whether it's your first time OR you're wanting to make a fresh commitment to the Lord, to sign up below or call the church office, where we can answer your questions, get you ready for your big day and plan the details for you.
The day you get baptized is such a meaningful step in your faith journey, and we're excited to help you make this a day special for you!
---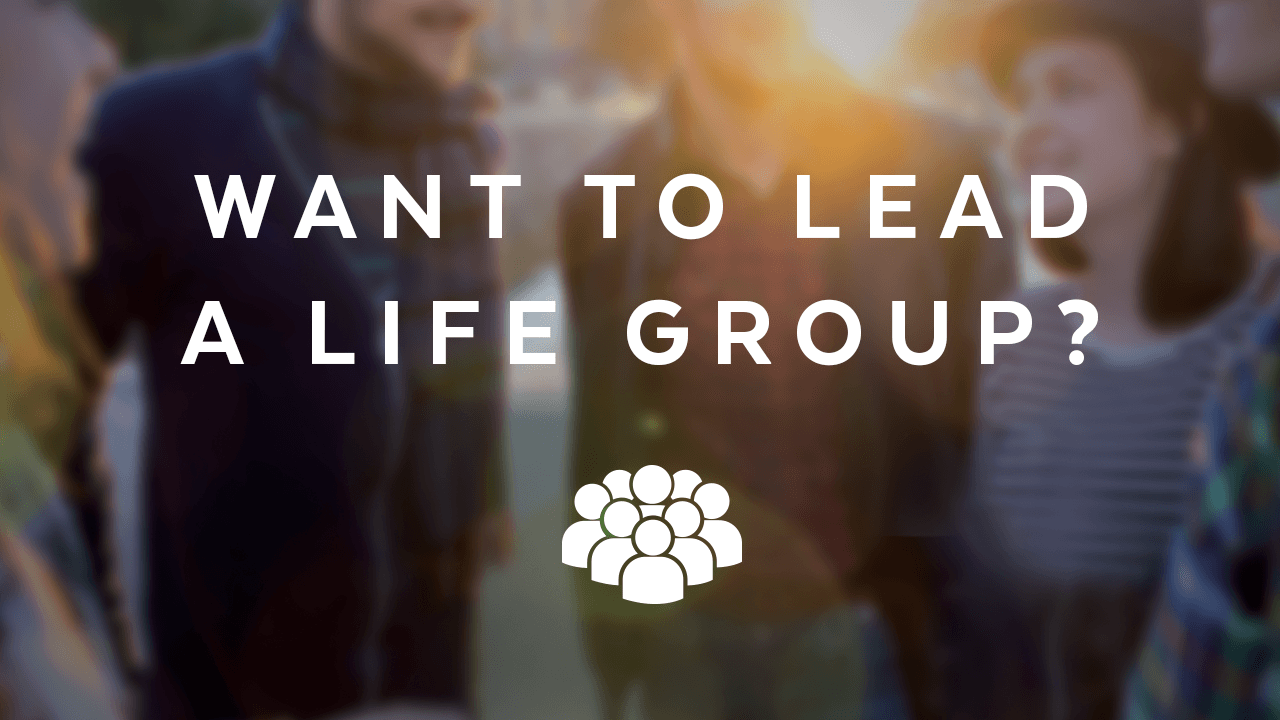 Life Group Leaders
The fall semester of Life Groups is coming up soon, which means we are looking for leaders! If you've ever thought about leading a Life Group, now could be the perfect time. You never know what good things God could have in store—so if you have a passion for connecting, leading, and loving people—fill out the form today!
---
CCC Summer Extravaganza
Wednesday, august 4 | 6PM
Good news friends, the annual CCC Summer BBQ is back! And this year it is going to be what could only be described as an: EXTRAVAGANZA!
We're ready to celebrate being back together as a church again, and what better way than with some delicious food, giant inflatables, axe throwing, basketball & spikeball tournaments, and don't forget about a family movie night when the sun goes down!
This year is going to be so big, we are gonna need a headcount. Register your family today by clicking below and get ready for some fun on Wednesday, August 4 at 6PM. Can't wait to see you there!
---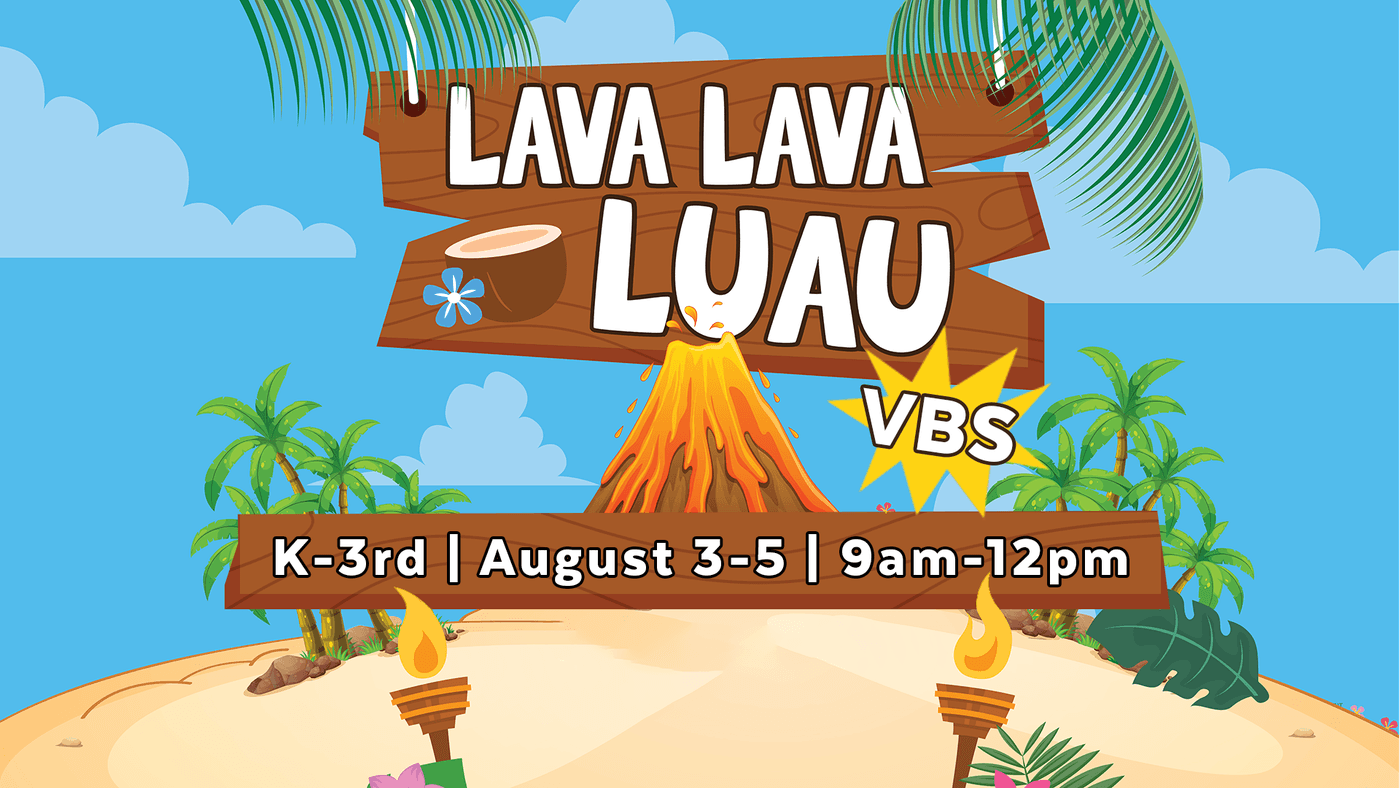 VBS Lava Lava Luau
k-3rd grade | August 3 - 5 | 9AM
Good news parents! This Summer CCC has a VBS your kids will not want to miss!
Open to children who have completed Kindergarten through 3rd grade, CCC is hosting the "Lava Lava Luau" at the church Tuesday, August 3 - Thursday, August 5 each day from 9AM - 12PM.
Your kids will dive deep into what God's word says about their emotions and how we can learn to take control of our thoughts and feelings before they take control of us! This is SUCH a great topic and your kids will love learning about it through games, dramas, crafts, music, and fun interactive teaching.
And it's all coming to you for free! Simply register your child today by clicking the button below.
---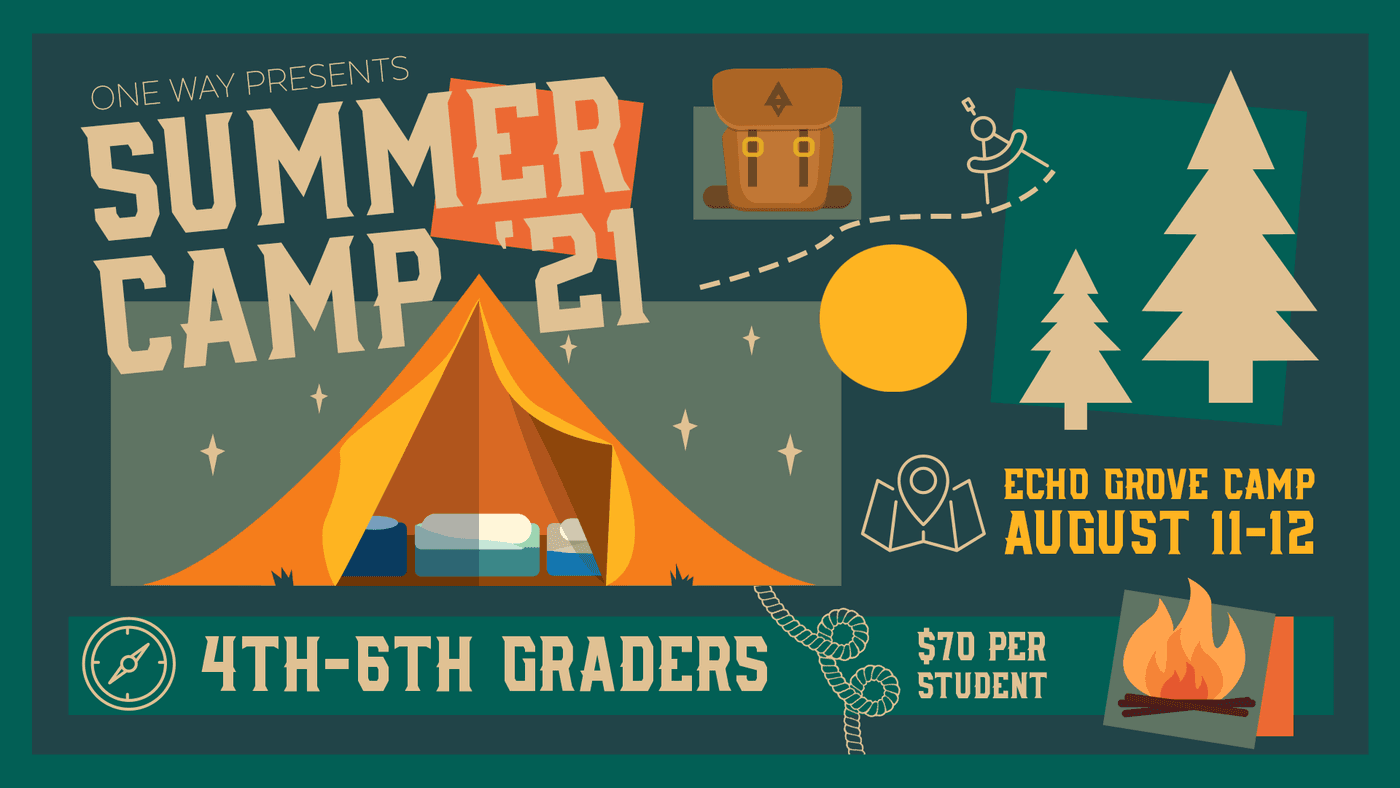 One Way Summer Camp
4th-6th grade | AUGUST 11-12 | 12PM | $70
4th, 5th, and 6th graders, get ready for 24 hours of non-stop fun with an overnight experience at Echo Grove Camp August 11-12.
From noon on 8/11 to noon on 8/12 there will be team games, fishing, swimming, bonfires, way too many marshmallows and hayride adventures in the woods.
To top it all off, you'll have a service Wednesday evening with worship and teaching we know will be spectacular!
This power-packed camp is only $70 per student. Don't miss out! Register your pre-teen today by clicking the button below.
---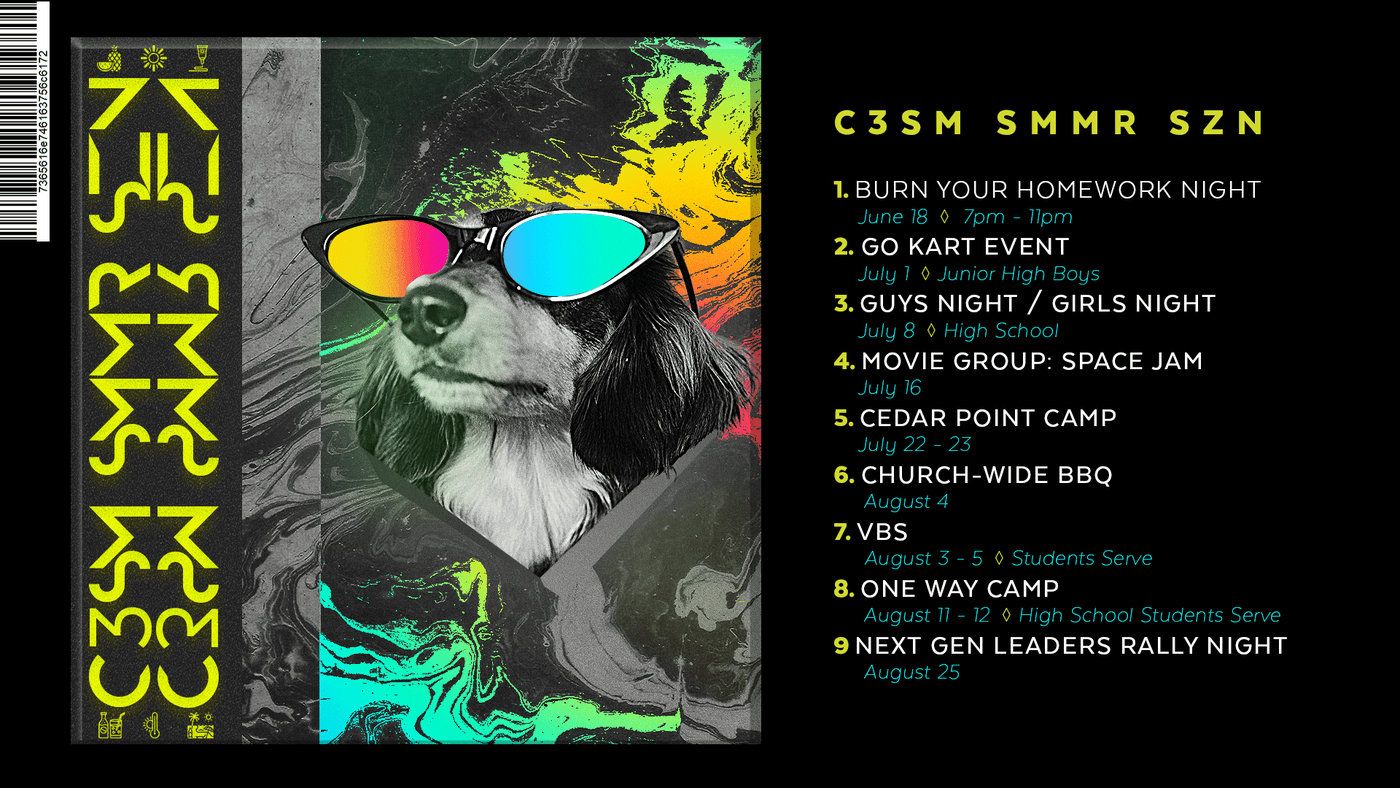 C3SM SMMR SZN
True or False: If you are in the C3SM youth ministry this is about to be the BEST summer of your life?! That would be TRUE!
We have so many fun things planned for students this Summer, you're not going to want to miss a single one!
Here's a quick overview. Be sure to save the dates and follow along on Instagram (@c3sm.sterling) as we roll out all the details!
---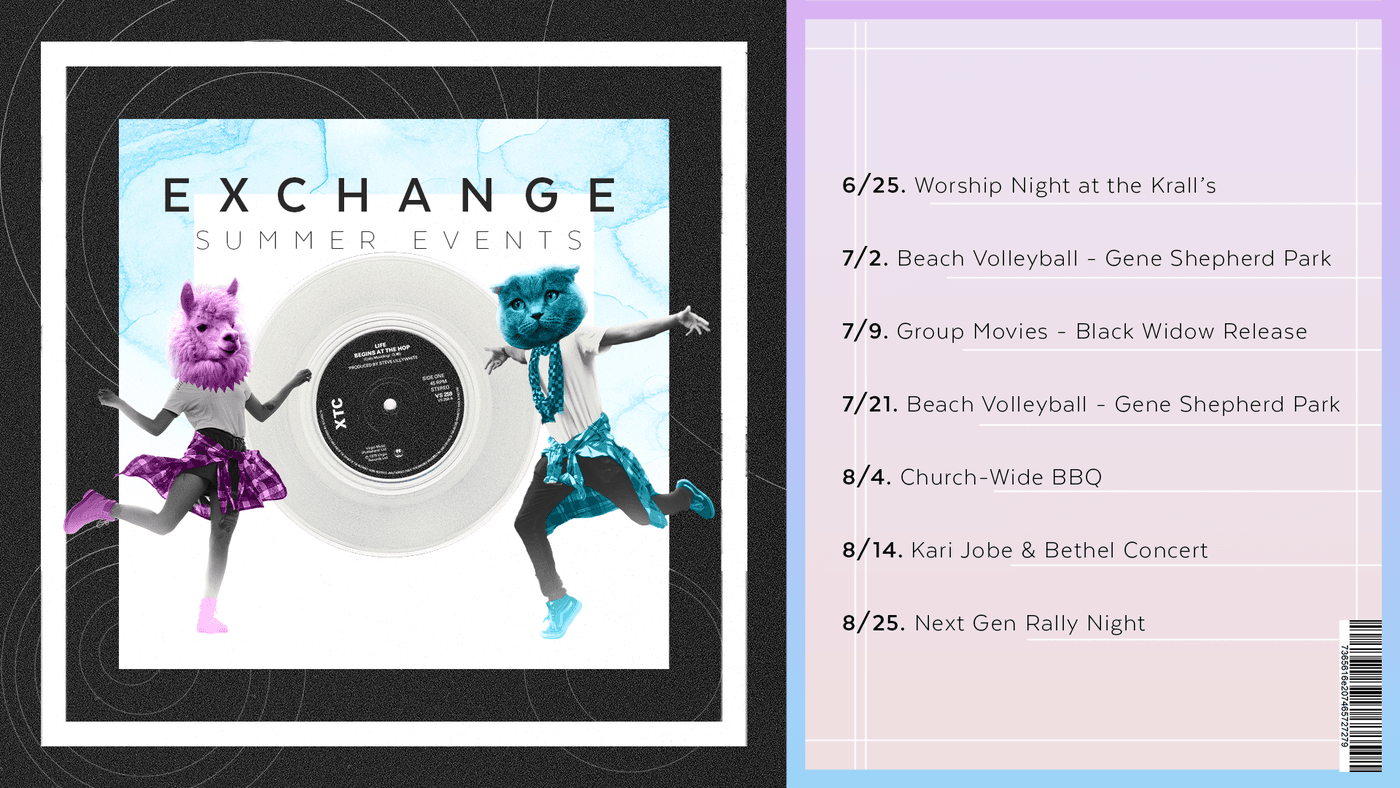 Exchange Summer Events
If you're a young adult between 18-28, the Exchange has so many great things happening for you this Summer!
Here's just a quick overview so you can save the dates.
Be sure to follow along on Instagram (@exchangeccc) for all the details!
---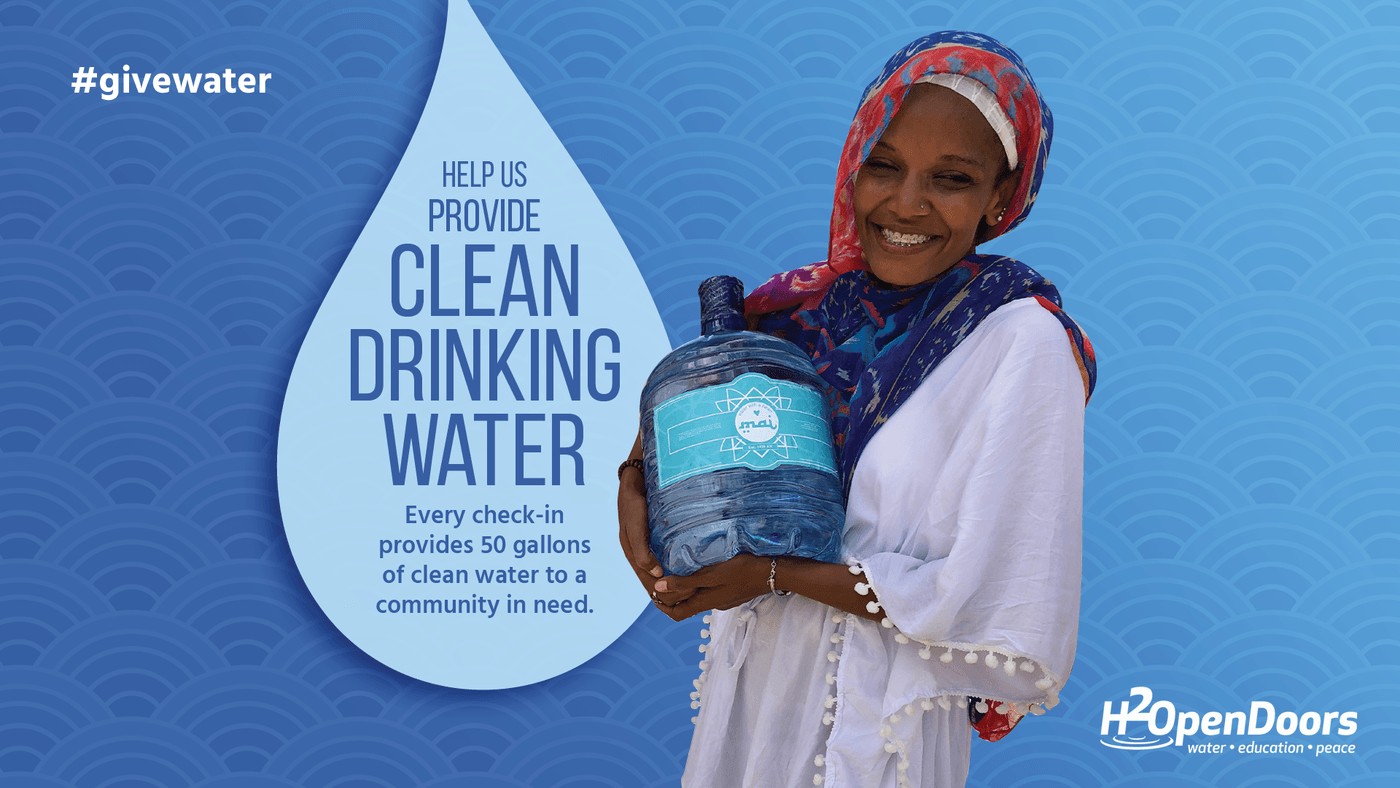 Check-In on Facebook
MONTHLY PARTNER FOR JUNE: WATSI
If you are on Facebook, be sure to "check-in" to CCC each Sunday morning!
Why? Because we've teamed up with the organization, Causely. Each month Causely takes our Facebook "check-ins" and converts them into a donation for a chosen non-profit that rotates on a monthly basis.
This month's partner is H2OpenDoors and every check-in on Facebook this month goes to help provide clean drinking water to those in need.
It's such a simple way to make a major impact!