Interested in JOINING a Life Group?
---
Jump to HUB >>
CO-ED | MEN | WOMEN | MARRIAGE & FAMILY | PRAYER
---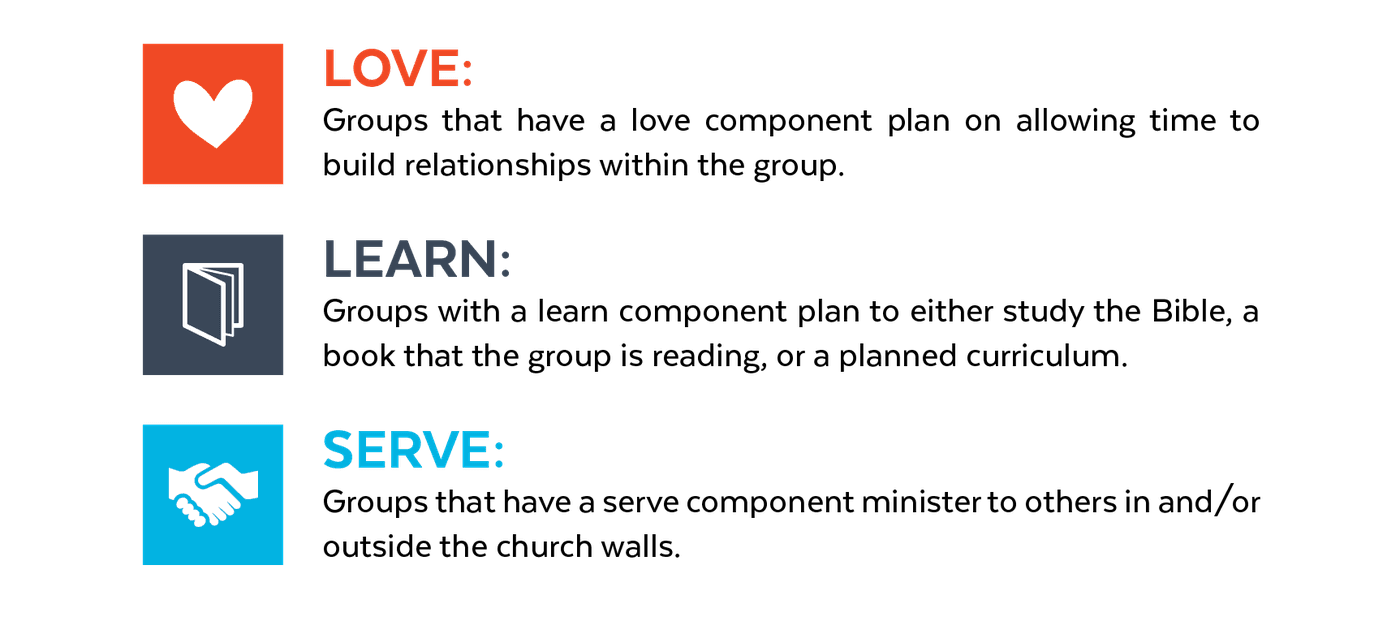 Some groups may require the purchasing of a book or materials to participate. If the cost of the materials may be a concern that prevents you from being able to join a group, please don't hesitate to reach out to our office or your life group leader and we will be happy to assist.
---
CO-ED
---
Golf Co-Ed League
Led by: Darlene Green
Location: TBD
CCC is starting a fun, non-competitive golf league for both men and women. If you are a beginner or intermediate player at golf and you don't take yourself too seriously, then this is the group for you! We will meet weekly to play 9 holes at a local golf course TBD.
• Meets weekly on Mondays, Tuesdays, or Thursday afternoons
LOVE: 100%
---
Guns, God & Cake
Led by: Tim LeClaire
Location: Sterling Heights
Open to anyone 18 and up, who enjoys guns, loves God, and likes sugar. We shoot at the indoor, CQT range every other Wednesday in Shelby Township. Then we eat cake and view a 15-20 min Bible study video. Cost is about $9 for 30 minutes of range time and the price of ammo. You can bring guns/ ammo from home. Or rent a gun ($20-30) and/or buy ammo there. No experience necessary! We are a fun group. Come give it a shot!
Cost: Rental Fees and Ammo
• Meets bi-weekly on Tuesdays and Saturdays
LOVE: 50% | LEARN: 50%
---
Running and Walking for our Health
Led by: Mike Oginsky and George Leon
Location: Dodge Park in Sterling Heights
For anyone who wants exercise to stay healthy! Join us for running or walking, and to meet new people with the same interests. Everybody is welcome!
• Meets at varying times every Saturday
LOVE: 100%
---
Young Adult Volleyball
Led by: Emily Riffel
Location: CCC
A Co-Ed 18-30s group that meets weekly in the CCC gymnasium for volleyball. Expect a night full of fun, fellowship, Jesus, and friendly competition!
• Meets every Friday at 6:30PM
LOVE: 90% | LEARN: 10%
---
MEN
---
Disc Golf
Led by: Brian Swain
Location: Sterling Heights / Macomb
This group is open to anyone who wants to play disc golf! Whether you are a casual player, a professional, or just plain curious, feel free to participate weekly or just drop in on the weeks that work best. Owning a set of discs is not required and they can be provided as needed (depending on the size of the group), however it would be recommended to own a set of discs if you are planning to attend regularly. Expect to walk— courses range from well maintained to mild hiking conditions (Cost will be minimal as the group will try to play on local free courses).
• Meets Mondays at 6PM
LOVE: 100%
---
Men's Basketball
Led by: Tyler Green
Location: CCC
A group for men 16 and older to play pick-up basketball on Monday nights in CCC's new gym. Join a group of solid Christian brothers for basketball games that will be competitive enough to get a good workout, but casual enough so that we can all have fun. All skill levels are welcome!
• Meets Mondays at 7PM
LOVE: 100%
---
Young Fathers
Led by: Dave Bongiorno and Andrew Gipe
Location: Sterling Heights
This group is for dads with younger kids to connect for fun, fellowship, and prayer. Half of the time will be for fun activities, while the other half will be focused on learning how to be a godly dad and husband.
• Meets every other Wednesday at 7PM
LOVE: 50% | LEARN: 40% | SERVE: 10%
---
WOMEN
---
Nuggets Book Club
Led by: Diana Klopocinski
Location: Sterling Heights
Fellowship of fun loving sisters coming together and sharing, praying, building relationships and discussing our monthly book! We also meet and do small crafts, cook meals for those in need, and have times of prayer.
Cost: TBD
• Meets on the 3rd Tuesday of the month at 7PM
LOVE: 70% | LEARN: 20% | SERVE: 10%
---
Reading, Walking, and Talking
Led by: Lynn Cupp
Location: Clinton Township
Join us as we meet at various local parks that have trails, where we will read a portion of a book for half of the time and walk for the other half. This summer we will be reading through Dane Ortlund's "Gentle and Lowly."
Cost: $15
• Meets twice a month on Saturdays at 10AM
LOVE: 50% | LEARN: 50%
---
Women's Summer Bible Study
Led by: Pastor Terese Rea
Location: CCC
Join us for a short 4-week exploration of Anne Graham Lotz's "Impact Your Ongoing Legacy", with her daughter Rachel-Ruth Lotz Wright. This study will consist of a 4 part DVD teaching with break-out discussion groups to accompany each video. No homework for the summer! Dates will be June 21, 28 and July 12, 19. Child care will not be available during this study.
• Meets twice a month on Tuesdays at 9:30AM
LOVE: 30% | LEARN: 70%
---
MARRIAGE & FAMILY
---
Summer Playgroup
Led by: Amy Swain
Location: Troy
A playgroup for families of children of any age! Join us as we meet at a local playground each week and to enjoy a picnic lunch if you would like to bring one. For days of inclement weather, we will meet at CCC's gymnasium.
• Meets every Wednesday at 10AM
LOVE: 100%
---
Splashpad Fun and Fellowship
Led by: Meagan Bozinovski
Location: Sterling Heights
Calling all Moms with little ones! Come join us at Dodge Park Splash Pad located in Sterling Heights for fun, sun and fellowship! Feel free to bring a snack, a change of clothes and a towel. You may stay as long as you like! There are also two playscapes on the property as well as a walking trail.
Cost: $5 per meeting
• Meets once a month (6/28, 7/23, 8/15) at 12PM
LOVE: 100%
---
PRAYER
---
Intercessory Prayer
Led by: Terese Rea
Location: CCC
This is a group for those who feel they have the gift of intercession or are desiring to grow in the calling for intercessory prayer. We meet and have a time of study and then intercede over our church and the nations needs.
• Meets every Thursday at 9:30AM
LOVE: 25% | LEARN: 25% | SERVE: 50%
---
Monthly Focus Prayer Groups
Led by: Mary Schoenfeldt
Location: CCC
If you have a heart for prayer, a focus group is for you! We are a church that believes in the power of prayer, and we have different focus groups that meet monthly to pray for various ministries. We invite you to join us one day a month to be a part of the group that you feel called to! More information will be provided on specific dates/times for your chosen prayer group upon registering.
• Monday (Daytime): Children's Ministry
• Tuesday (Daytime): CCC Families and Military
• Tuesday (Daytime): Sunday Ministries
• Wednesday (Evening): Revival, Church, the U.S. & the Nations
• TBD (Evening): Outreach, Missions, & Evangelism
• TBD: Youth & Young Adult Ministry
LOVE: 25% | LEARN: 25% | SERVE: 50%
---
Sunday Morning Prayer
Led by: Terese Rea
Location: CCC
This is a group that meets to pray for our Sunday Morning services each week. We will have prayer before service for the worship, the message, and lives & hearts to be changed.
• MEETS EVERY SUNDAY AT 9AM
LOVE: 20% | LEARN: 20% | SERVE: 60%