What's happening this Sunday?
---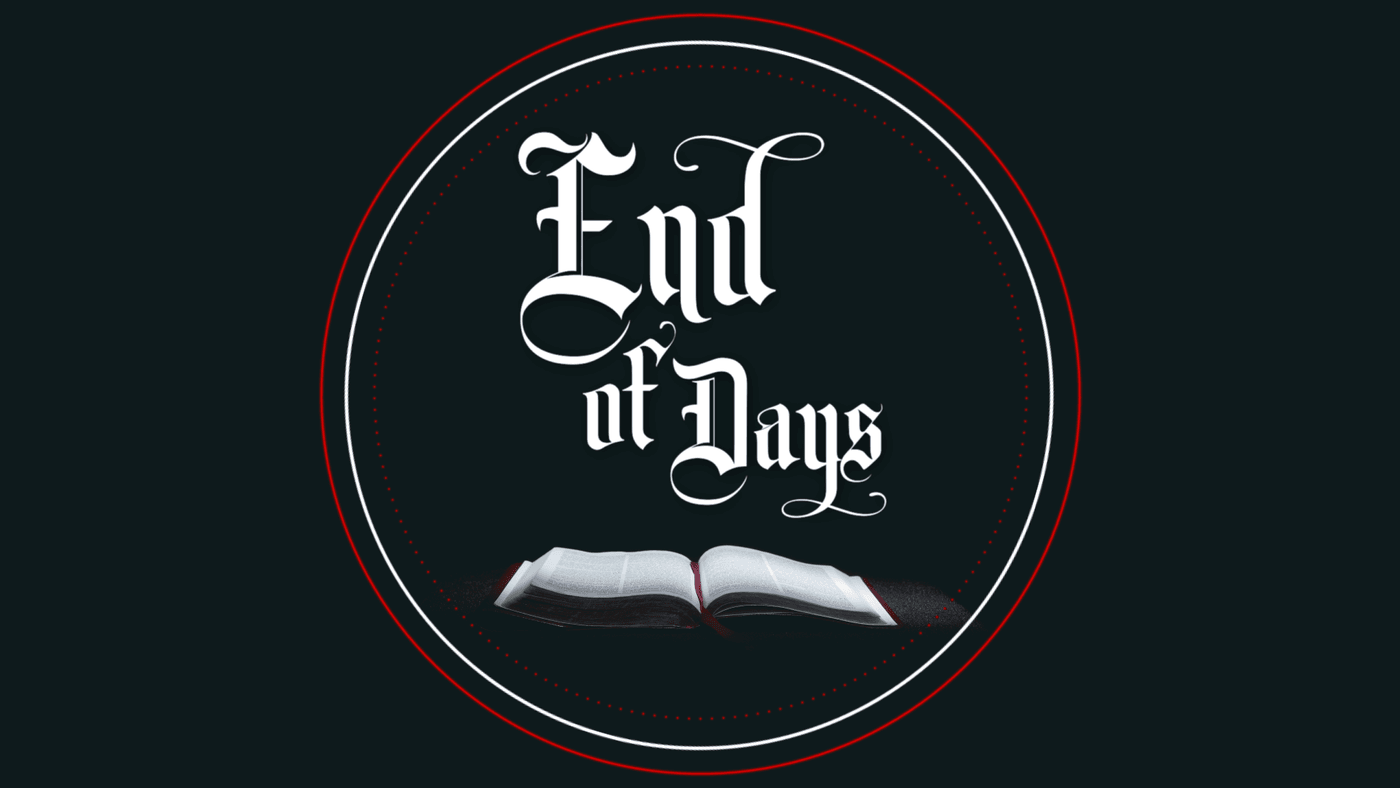 ---
End of Days Part Two
Pator Tony Rea - September 20, 2020
---
Matthew 24:1- 14
Jesus left the temple and was walking away when His disciples came up to Him to call His attention to its buildings. "Do you see all these things?" Jesus asked. "Truly I tell you, not one stone here will be left on another; every one will be thrown down."
As Jesus was sitting on the Mount of Olives, the disciples came to Him privately. "Tell us," they said, "when will this happen,
Jesus the end is still to come. Nation will rise against nation and kingdom against kingdom. There will be famines and earthquakes in various places. All these are the beginning of birth pains.
Then you will be handed over to be persecuted and put to death, and you will be hated by all nations because of Me. At that time many will turn away from the faith and will betray and hate each other, and many false prophets will appear and deceive many people. Because of the increase of wickedness, the love of most will grow cold, but the one who stands firm to the end will be saved. And this gospel of the kingdom will be preached in the whole world as a testimony to all nations, and then the end will come."
Matthew 24:15, 21-22
So when you see standing in the holy place 'the abomination that causes desolation' spoken of through the prophet Daniel, let the reader understand…
For then there will be great distress, unequaled from the beginning of the world until now and never to be equaled again. And if those days had not been cut short, no one would survive, but for the sake of the elect those days will be shortened.
2 Thessalonians 2:3-4
Don't let anyone deceive you in any way, for that day will not come until the rebellion occurs and the man of lawlessness is revealed; the man doomed to destruction. He will oppose and will exalt himself over everything that is called God or is worshipped so that he sets himself up in God's temple, proclaiming himself to be God.
Mark 13:21-26 (ESV)
…if anyone says to you, 'Look, here is the Christ!' or 'Look, there he is!' do not believe it. For false christs and false prophets will arise and perform signs and wonders to lead astray, if possible, the elect. But be on guard; I have told you all things beforehand.
For in those days, after the tribulation, the sun will be darkened, and the moon will not give its light, and the stars will be falling from heaven, and the powers in the heavens will be shaken. And then they will see the Son of Man coming in clouds with great power and glory.
Revelation 20:6
Blessed and holy are those who share in the first resurrection. The second death has no power over them, but they will be priests of God and of Christ and will reign with Him for a thousand years.
2 Corinthians 5:10
For we must all appear before the judgment seat of Christ, so that each of us may receive what is due to us for the things done while in the body, whether good or bad.
Revelation 20: 11-15
Then was judged according to what they had done. Then death and Hades were thrown into the lake of fire. The lake of fire is the second death. Anyone whose name was not found written in the Book of Life was thrown into the lake of fire.
Revelation 16:8-11
The fourth angel poured out his bowl on the sun, and the sun was allowed to scorch people with fire. They were seared by the intense heat; and they cursed the name of God, who had control over these plagues, but they refused to repent and glorify Him.
The fifth angel poured out his bowl on the throne of the beast, and its kingdom was plunged into darkness. People gnawed their tongues in agony and cursed the God of heaven because of their pains and their sores, but they refused to repent of what they had done.
Revelation 20:4
I saw thrones on which were seated those who had been given authority to judge. And I saw the souls of those who had been beheaded because of their testimony about Jesus and because of the word of God. They had not worshipped the beast or its image and had not received its mark on their foreheads or their hands. They came to life and reigned with Christ for a thousand years.
Missed a message?