What's happening this Sunday?
---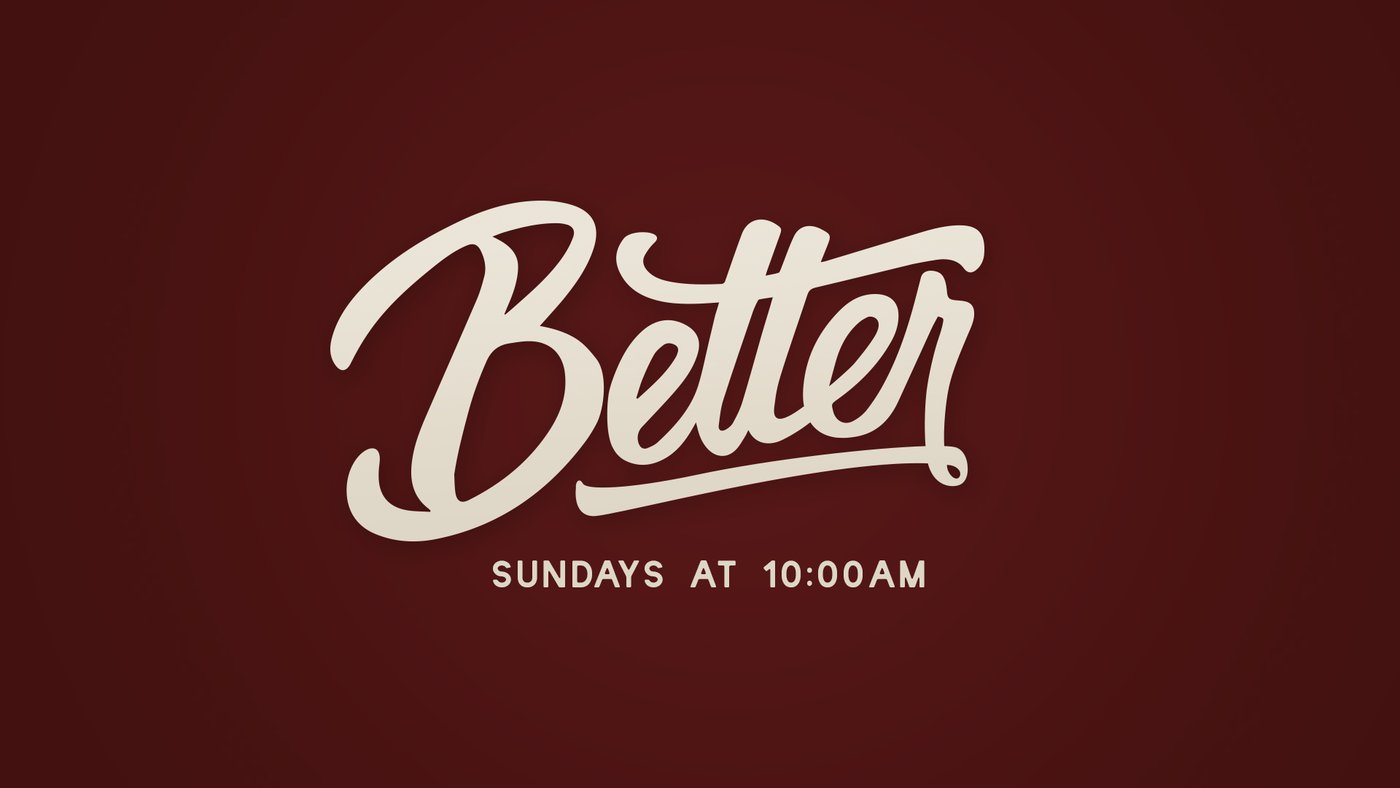 Sometimes we need to accept that God's ways are not our ways, and God's principles always yield better results. Each week we will explore the Scriptures to see and learn how God's ways are so much better.
---
Better: Part Two
PASTOR CHRIS REa - NOVEMBER 10, 2019
Proverbs 15:17
Better a dish of vegetables with love than a fattened calf with hatred.
REST
Genesis 2:7-9
Then the Lord God formed a man from the dust of the ground and breathed into his nostrils the breath of life, and the man became a living being.
Now the Lord God had planted a garden in the east, in Eden; and there he put the man he had formed. The Lord God made all kinds of trees grow out of the ground—trees that were pleasing to the eye and good for food.
Matthew 11:28-29
"Come to me, all you who are weary and burdened, and I will give you rest. Take my yoke upon you and learn from me, for I am gentle and humble in heart, and you will find rest for your souls."
HEALTHY RELATIONSHIPS
Genesis 2:18
The Lord God said, "It is not good for the man to be alone. I will make a helper suitable for him."
CHANGE YOUR MINDSET
Philippians 4:8
Finally, brothers and sisters, whatever is true, whatever is noble, whatever is right, whatever is pure, whatever is lovely, whatever is admirable—if anything is excellent or praiseworthy—think about such things.
Romans 12:2
Do not conform to the pattern of this world, but be transformed by the renewing of your mind. Then you will be able to test and approve what God's will is—his good, pleasing and perfect will.
---
Missed a message?