True or False: If you are in the C3SM youth ministry this is about to be the BEST summer of your life?! That would be TRUE!
We have so many fun things planned for students this Summer, you're not going to want to miss a single one!
Here's a quick overview. Be sure to save the dates and follow along on Instagram (@c3sm.sterling) as we roll out all the details!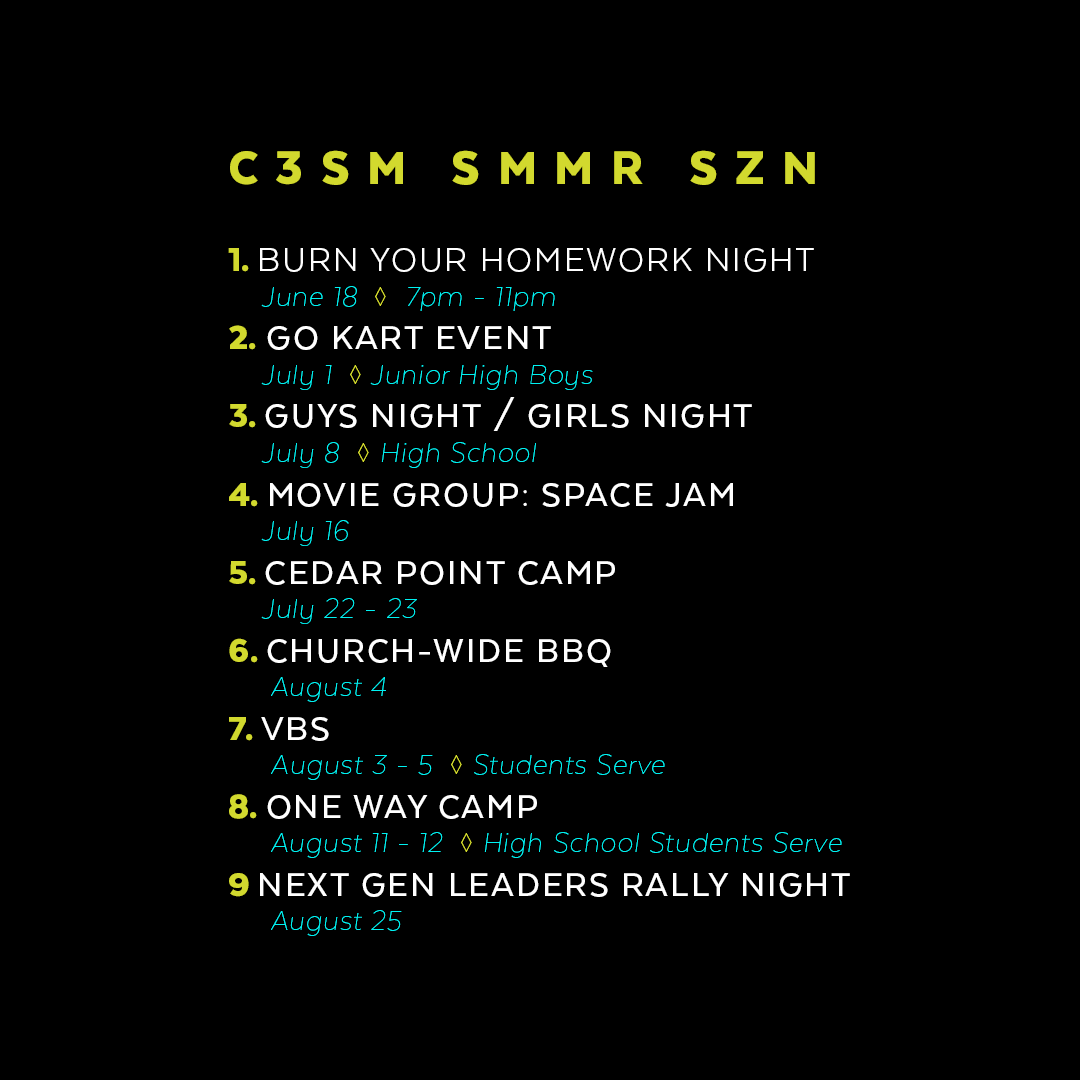 C3 Student Ministries
Our in-person services are on Sunday nights at 6PM in our youth building.
---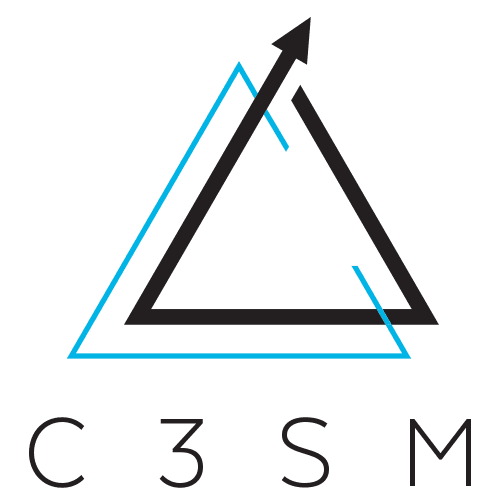 ---
FIRST
---
WE EXIST TO CREATE AN ENVIRONMENT WHERE STUDENTS FEEL WELCOMED AND ENCOURAGED.
Through weekly gatherings and monthly events, students can connect with each other and be invested in by qualified leaders who truly desire to see them follow Jesus. The environments we create are aimed to craft a space that students are proud of, excited to be part of, and desire to bring their friends to.
---
SECOND
---
TO BIBLICALLY EDUCATE OUR STUDENTS.
We are passionate about biblical literacy. This is because we truly believe the Bible is God's inspired Word which guides us and directs us to be authentic believers in Jesus Christ. We go about this by having engaging and relevant teachings from our leaders who are gifted at bringing God's Word to the students.
---
THIRD
---
OUR STUDENTS CONNECT WITH A MENTOR AND OTHER STUDENTS.
Paired with weekly teachings, students will be assigned a Life Group based on their grade and gender. The purpose of our student Life Groups is to allow teens to verbally process the message as well as engage in productive conversations with peers while being directed by an assigned Life Group leader.
---
QUICK LINKS