Fasting and prayer prepares us for special times of spiritual consecration, repentance and seeking the Lord. Fasting teaches us to deny ourselves and exercise increased control over our flesh. The primary purpose of a fast is to "deny food for spiritual motivation," so weight loss or getting in shape physically should not be the main goal. Along with fasting foods you enjoy the most, you may also want to consider limiting your personal activities as well. (i.e. TV, internet, video games.) During a fast, many people find it helpful to journal, expecting the Holy Spirit to partner with you as you seek a greater level of intimacy with the Father.
WHAT IS THE DANIEL FAST?
It's a biblically based partial fast based on the Prophet Daniel's fasting experience. (Daniel 1, 10) The Daniel Fast eating plan is similar to a vegetarian diet. In addition to food restriction, the Daniel Fast includes increased prayer and waiting upon the Lord. The Daniel fast includes all fruits, vegetables, whole grains, nuts & seeds, legumes, oils, and beverages (excluding soda and alcohol).
WHY ARE FRUITS AND GRAINS ALLOWED WHEN THE BIBLE SAYS DANIEL ATE ONLY VEGETABLES AND DRANK WATER?
The early translations (including KJV) use the word "pulse" instead of vegetables. That word is rightly translated as "foods grown from seed." Therefore, the Daniel Fast includes fruits, vegetables and whole grains
CAN I TAKE MEDICATIONS?
If you have health issues, you should always talk with your health professional before starting the Daniel Fast or any other major change in your diet. Fasting should never bring harm to the body, so medications should be continued.
Eating no more than three moderate meals and two small snacks would be appropriate. Please don't get hung up on the strictness of the diet. God always looks on the heart.
2021 Schedule
This year, because of our unique circumstances, there will not be in-person prayer meetings until the last weekend of the fast January 21-23. These final three powerful services will not only take place in-person but we will be hosting them online as well beginning at 7PM each of those evenings.
In addition to our weekly Sunday service, we're offering multiple ways to engage as a church throughout the 21 days on social media as well.
Mondays & Tuesdays
Live social media devotional on our Facebook at 12PM
Wednesdays
Live social media devotional on our Facebook at 7PM
Thursdays, Fridays, & Saturdays
Live social media devotional on our Facebook at 12PM
So, mark your calendars for the 21-day fast beginning January 4 and then make a special effort to be with us in person that final weekend of the fast, believing the Lord to do a powerful work January 21, 22 and 23 at 7PM.
---
Bible Study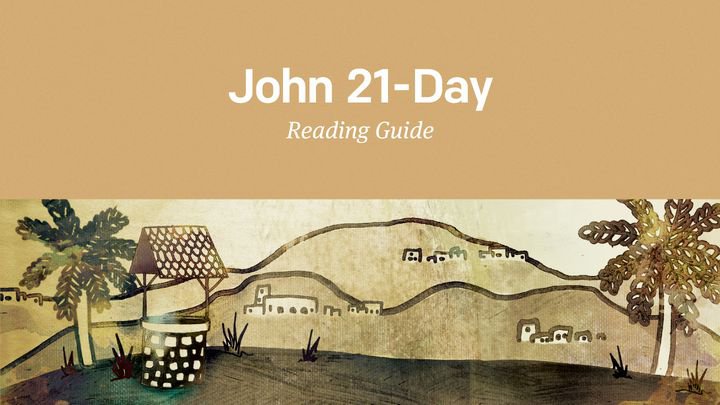 As we press into our January series on Jesus, we want to dive deeper into the Word as a church family and look at the life of Jesus as told through the Gospel of John. This reading guide was written to guide you through the book of John over our 21 days of prayer and fasting. Read one chapter each day and spend time with God using the devotionals and questions provided.
*Available for the YouVersion Bible App